Poland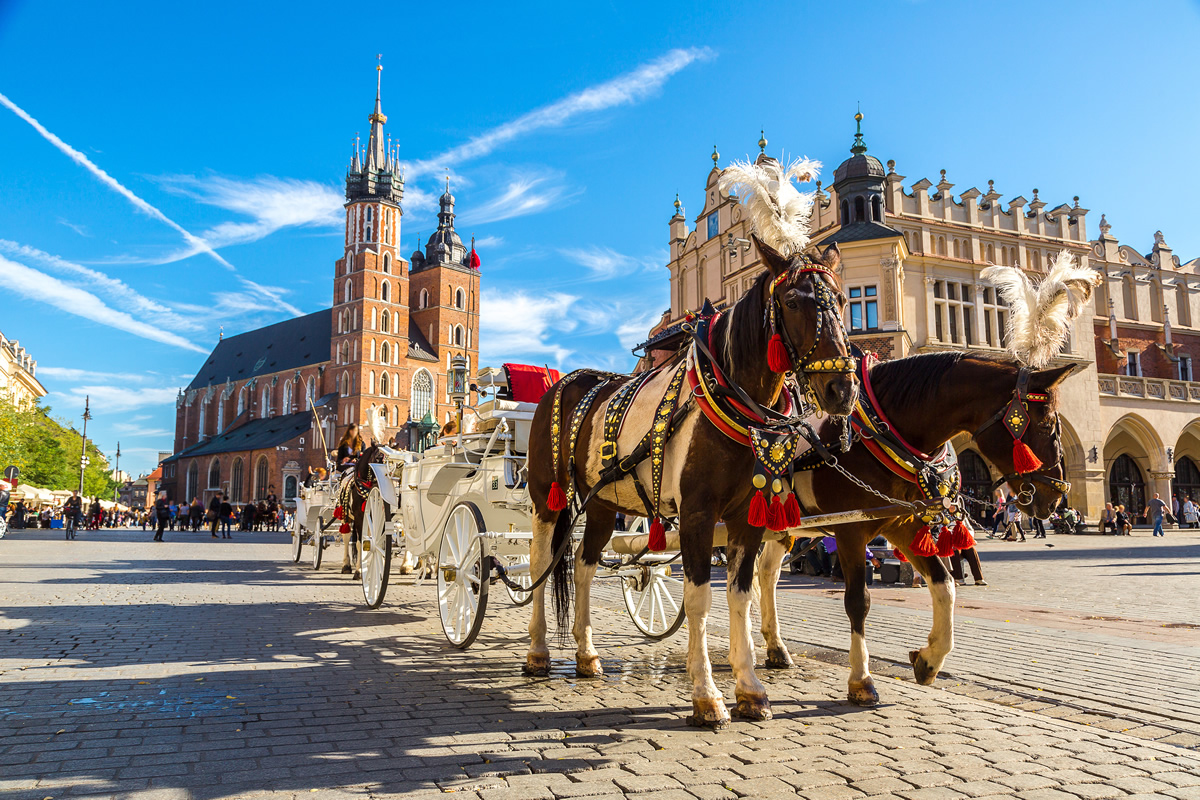 Situated in "The Heart of Europe", Poland is a country of rich history and cultural heritage, and beautiful nature, with Europe's oldest primeval forest and an exciting modern atmosphere.
Poland has a surface area of 312 679 km², which is more than Austria, Hungary, Czech Republic and Slovakia combined, so the only way to write about such a huge country is to skip the descriptions of many important places and only mention cities that are as old as Prague or as big as Vienna. To mention only famous European mountain ranges and miss again whole areas, as big as Hungary, with picturesque villages and the countryside full of lakes, rivers and natural beauty.
Warsaw
There are over 100 events every month in Warsaw including Markets, concerts & international fairs. Warsaw was the seat of the Polish monarchy and the home of the composer, Fryderyk Chopin. It became the backdrop of a World War II tragedy and the triumphant fall of communism. The Old Town in Warsaw found its place on the Unesco List of World Heritage Sites.
During the tourist season, it becomes a stage for open air concerts, drama performances and art galleries. Romantic backstreets sloping down to the river and stylish cafés with soothing background music are perfect places for a break from sightseeing. Some of the famous monuments and sights of Warsaw are Old Town and New Town – the castle square, King Sigismund's Column, St. John Cathedral, the Old Town market square and the Barbican, Royal Castle, the Ghetto memorial, the Monument of the Warsaw Uprising, the Tomb of the Unknown Soldier,  Łazienki park, Belvedere Palace and many more.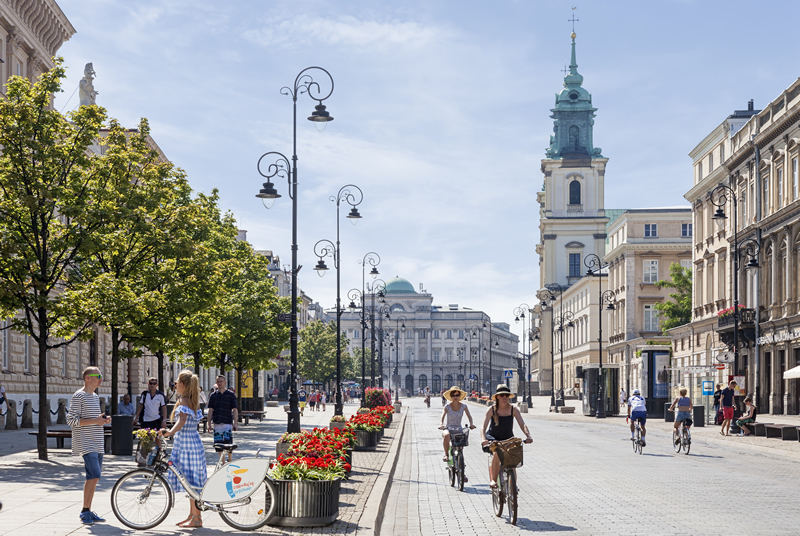 Masuria Great Lake District
Masuria Lake district is the perfect destination from Warsaw or Gdansk as one of the most attractive and beautiful tourist areas in Poland.
One-fifth of the whole surface area of the region is covered by lakes, which are interlinked by rivers and canals to form an extensive, branching water route system. Known as the "green lungs of Poland", Masuria is Poland's cleanest region, home to a few national parks and to a lot of national reserves, where one can find numerous animal and plant species, including endangered ones. Highlights of the region: Ostrodzko-Elblaski Channel – this waterway is one of the most fascinating in the world, both in terms of the surrounding scenery and the engineering techniques used in its construction.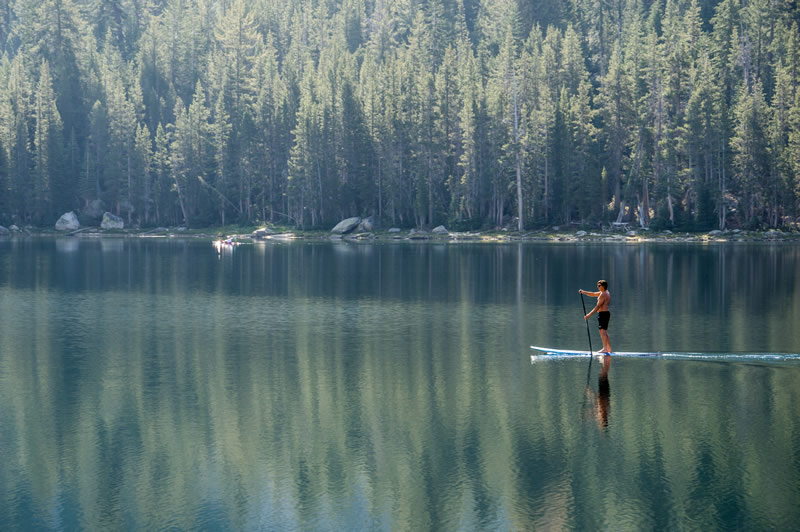 Krakow – Pearl of Europe
Kraków Market Square is the largest in Europe and is designated as a UNESCO World Heritage Site. It is filled with cafes, shops and restaurants, and a great place to people-watch, check out the local architecture and just soak in the atmosphere. 
Kraków is one of the oldest human settlements in Poland since 20,000 BC. The tallest structures on Kraków skyline are not skyscrapers but the spires of old churches.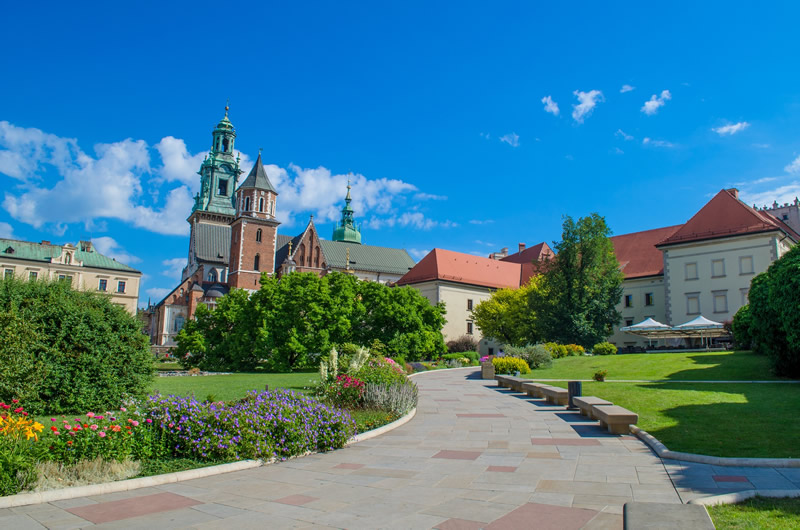 Northern Poland – Gdansk & Baltic Sea
Discover your new destination in Poland – Magical Gdansk – by the Baltic Sea, near Polish dunes and divided by Motłava river and smaller canals.
Gdansk is part of the Three-city, urban area, made up of the towns of Gdansk (Old Town), Gdynia (Port-Harbour), and Sopot (most famous Beach Resort). Buildings in the old town include St. Catherine's church, sections of which date back to the 14th century.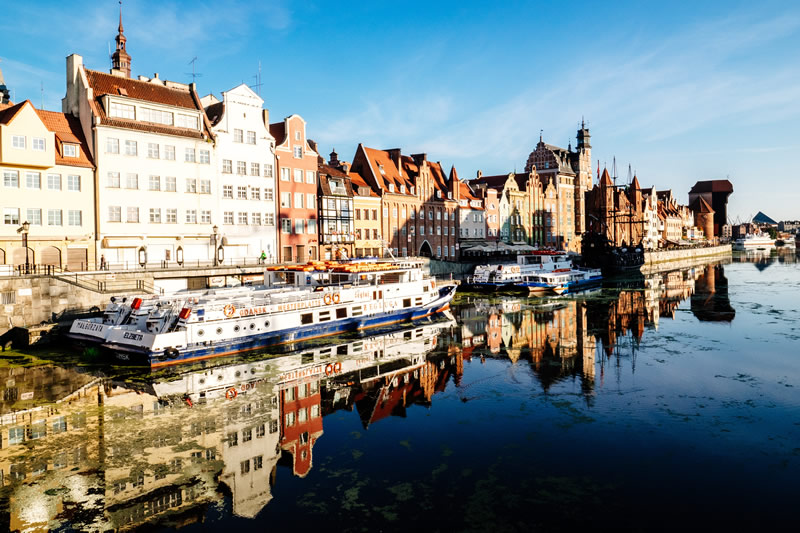 Send a request / Contact us
By submitting an inquiry, you agree to read and agree to the
General Terms and Conditions
and
Privacy Policy
.
GDPR Consent*
All details provided by you will be held by Kompas d.o.o and used in accordance with our Privacy Notice. By clicking 'SEND' you consent to Kompas d.o.o companies contacting you regarding the requested offer and information about our products and services.
I consent
I do not consent