Albania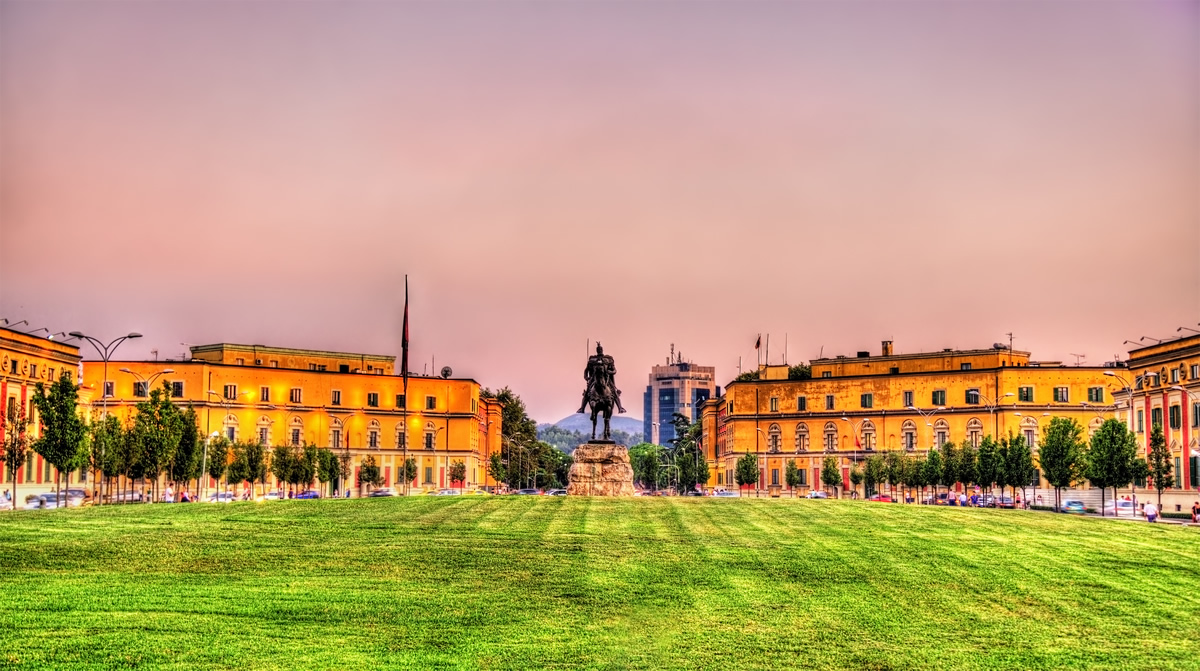 Albania is an unspoilt gem, still spared from the invasion of tourism, and it will not leave you unmoved. Hurry to discover it before the masses rush in!
Albania invites you to discover its beautiful unspoilt nature and the authenticity of its cities and landscapes, still wrapped in a distant mysticism. There are no restrictions to your visit, because the mild and comfortable climate in Albania makes it an enjoyable tourist destination for 12 months of the year. The Albanian coastline is bordered by the most beautiful and wildest sandy beaches of the Adriatic Sea (300 km) and Ionian Sea (150 km).
Tirana
Tirana, the capital of Albania, is said to make an impact on everyone. From the Historical Museum of Skanderbeg to theatres via its castles and mosques, the city of a thousand faces always has something to amaze the casual visitor.
Tirana, as a metropolis has never-ending movement and energy. With its clubs, bars, cafes, and taverns, Tirana will keep you entertained day and night. It is known for incredible hospitality, like the country itself. The country's finest museums, theatres, and galleries are here for you, to explore the rich Albanian history and arts. Tirana offers a rich traditional and a variety of foreign  cuisines, so take your pick.  If you are up for it, take a cable car up to Mount Dajti, where there are also several clubs and restaurants – with a view.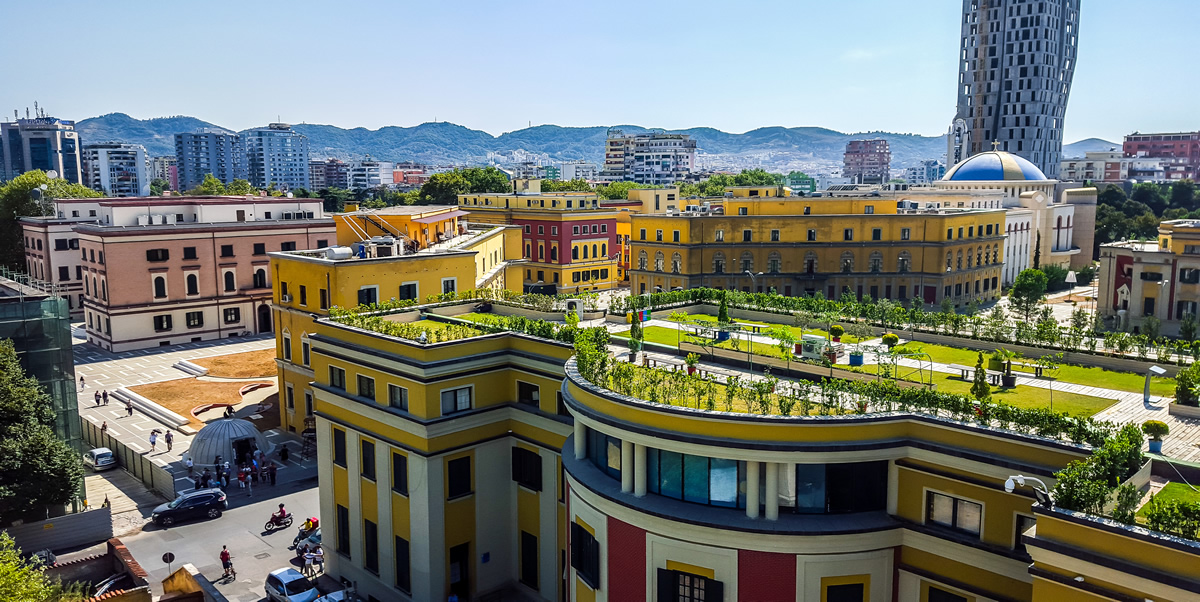 Gjirokastra
Gjirokastra is a city and municipality in southern Albania, located in a valley between the Gjerë mountains and the Drino. Its old town is a well-preserved Ottoman town and a UNESCO World Heritage Site. The city is overlooked by Gjirokastër Fortress.
"The Stone City" – Gjirokastra is known for the intensive use of stone in building the houses, which look like small fortresses, the cobblestone streets and its castle, which is the biggest castle in Albania. One of important attractions is also the Mosque of Bazaar, built in 1557.  Inside the castle, you can visit the Museum of Weapons. There are several interesting sites to visit, part of the cultural heritage as well as natural wonders, take your time and visit the museum, archeological sites and of course Gjirokastra's unique cuisine.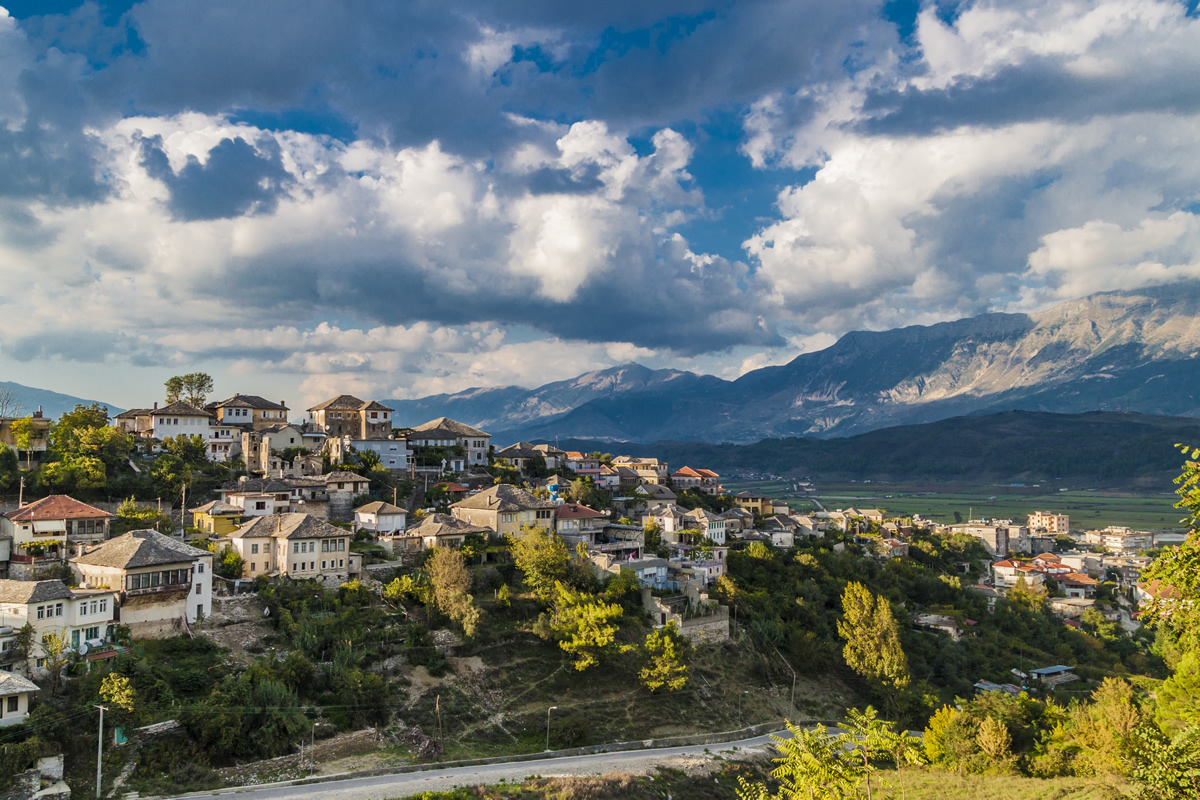 Saranda
Saranda is a seaside resort that has existed since antiquity, situated opposite the Greek island of Corfu. It is a pleasant city, decorated with palm trees and eucalyptus with numerous cafes and many beautiful sandy beaches along the sunny coast.
A boulevard called "Shëtitorja Naim Frashëri" is a place to be during the evening, when everyone goes for a stroll. It stretches by the seaside for about 1 kilometer. The promenade is lined by bars, restaurants, and many souvenir shops. When visiting, don't leave out the village of Ksamili just south of Saranda. It has an incredible beautiful beach with several small islands one can swim to. Just outside of Ksamili, lies Butrint, an ancient city throughout Greek, Roman, and Byzantine period, today an UNESCO World Heritage site and national park.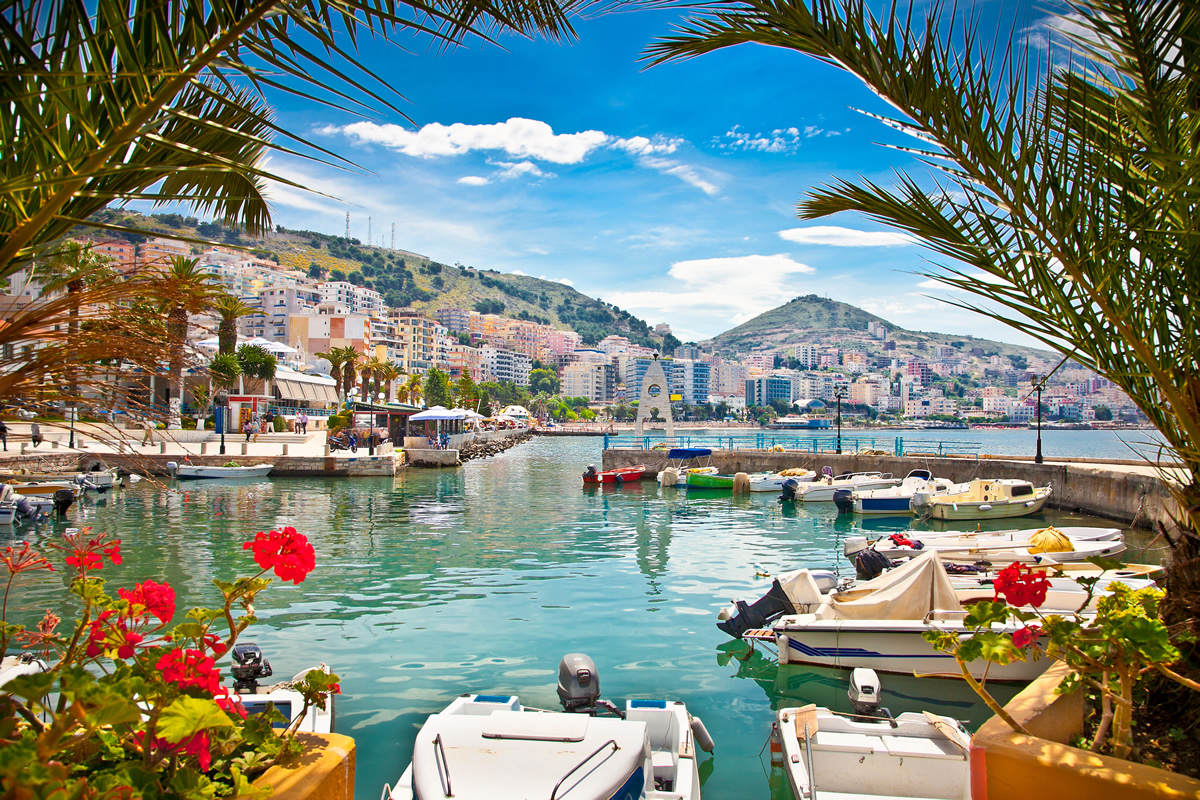 Berat
Berat is a city in central Albania and one of Unesco World Heritage sites.
With the collection of white photogenic Ottoman houses climbing up the hill to its castle, Berat is known also as the 'town of a thousand windows'.  Berat Castle on top of the hill, is a huge compound now inhabited by townspeople. Byzantine churches, the Red Mosque and the Onufri National Museum, located within the town walls are a must see when visiting. The Ethnographic Museum, located in an 18th-century house is displaying traditional crafts and part of a reconstructed medieval bazaar. Berat should definitely be on your Albania's top attractions list, with its unique and own very special charm.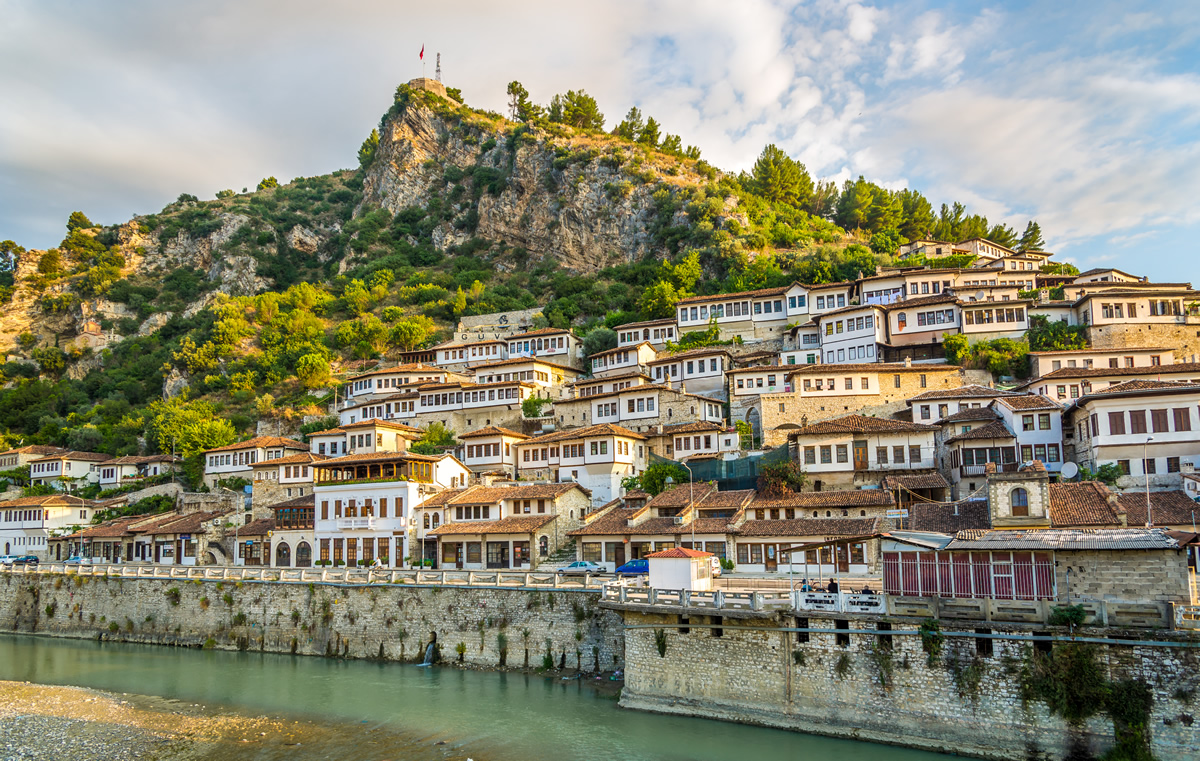 Send a request / Contact us
By submitting an inquiry, you agree to read and agree to the
General Terms and Conditions
and
Privacy Policy
.
GDPR Consent*
All details provided by you will be held by Kompas d.o.o and used in accordance with our Privacy Notice. By clicking 'SEND' you consent to Kompas d.o.o companies contacting you regarding the requested offer and information about our products and services.
I consent
I do not consent