Bosnia and Herzegovina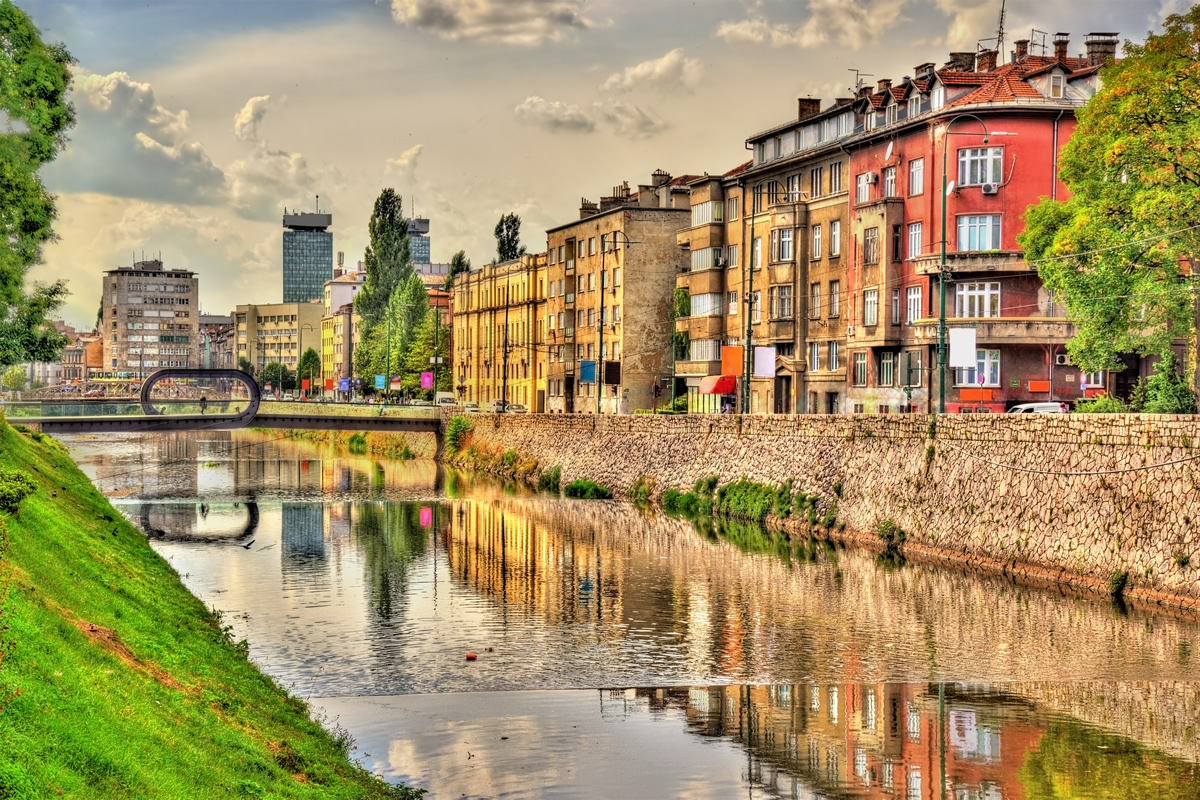 Bosnia and Herzegovina is a country on the Balkan Peninsula in southeastern Europe. In Bosnia, time stops. Feel the quiet air of the country where people are sincere, the pace of life is slow and the little things are still valued.
From picturesque lakes that look photoshopped to grand architecture, turbulent and tragic history to some of the most welcoming people you will meet –  Bosnia and Herzegovina is a hidden gem you have been looking for. The charm of Bosnia and Herzegovina does not only come from its cultural contrasts and the heritage of its buildings, it also comes from the beautiful nature of wild beauty that offers a variety of activities throughout the year, including rafting and canoeing over the beautiful, emerald green rapids and skiing on the slopes of the 1984 Olympic Games in Jahorina and Bjelašnica.
Sarajevo
Sarajevo is one of the most historically interesting and unique cities in Europe. Surrounded by mountains and nature, it is a place where the Western & Eastern Roman Empire split. The people of the Roman Catholic west, Eastern Orthodox east and the Ottoman south, met and lived together, making this city a melting pot of cultures and religions.
Known for its historical turbulence, Sarajevo is also considered as a beacon of hope for peace and tolerance. It is not a big city, but it is very livable, vibrant and busy. Called also "a religious melting-pot", the city is historically famous for its traditional religious diversity, with adherents of Islam, Orthodoxy, Catholicism and Judaism coexisting there for centuries. Take your time strolling through Sarajevo's museums, old charming streets with coffee and souvenir shops or get higher up to get a better view of this historical city.  It is ringed by mountains and surrounded by beautiful nature, offering an escape from the urban and busy city.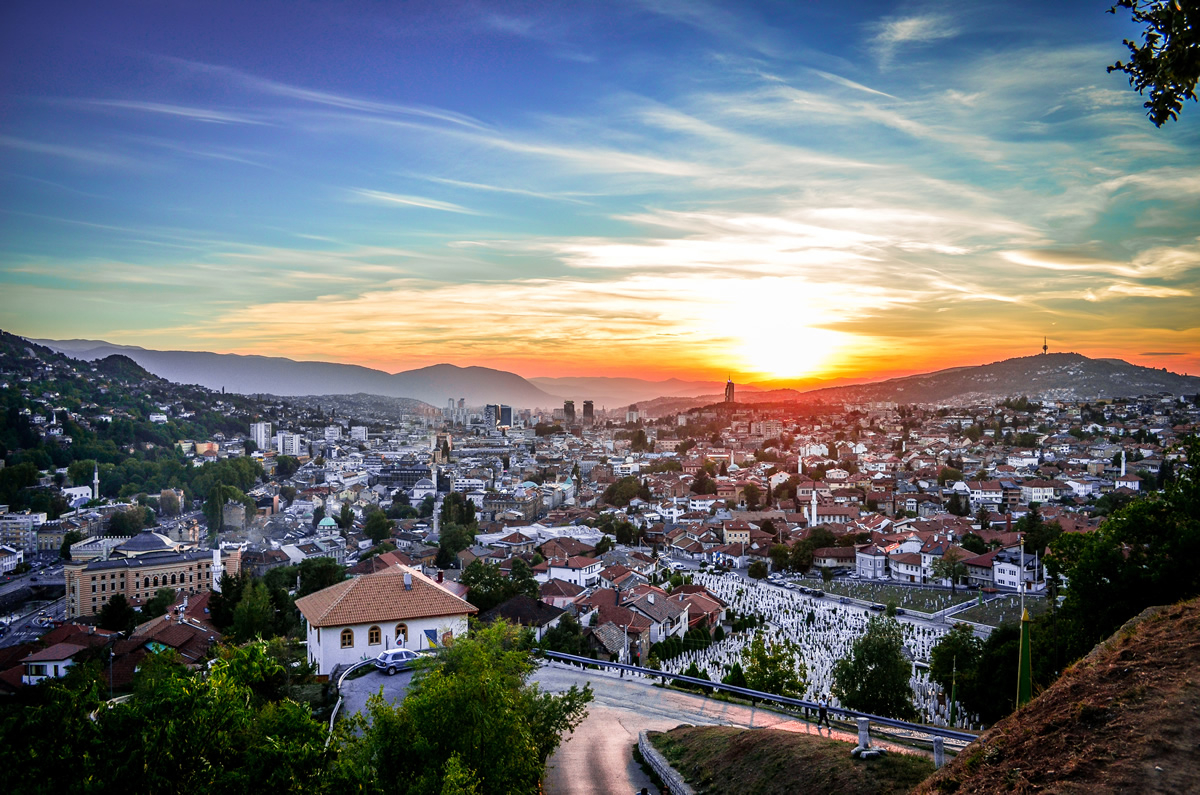 Mostar
Mostar, as the name suggests is most famous for this beautiful historic Ottoman-style bridge, a UNESCO World Heritage site and also this city's main attraction. It spanned the Neretva river in what is considered the historic center of the city.
It was named after the bridge keepers (mostari) who guarded the Old Bridge in the medieval times. If you're lucky, you just might witness a jump from the bridge, as experienced jumpers continue this brave jumping tradition since 1664. Mostar was the most heavily bombed of any Bosnian city during the war following the breakup of Yugoslavia, which is still visible today and remains as a reminder of Bosnia's sad and turbulent history. Stroll it's cobbled streets to enjoy Ottoman architecture, traditional restaurants, souvenir stalls, mosques and other historic buildings. It is surrounded by beautiful picturesque landscape, just waiting to be explored.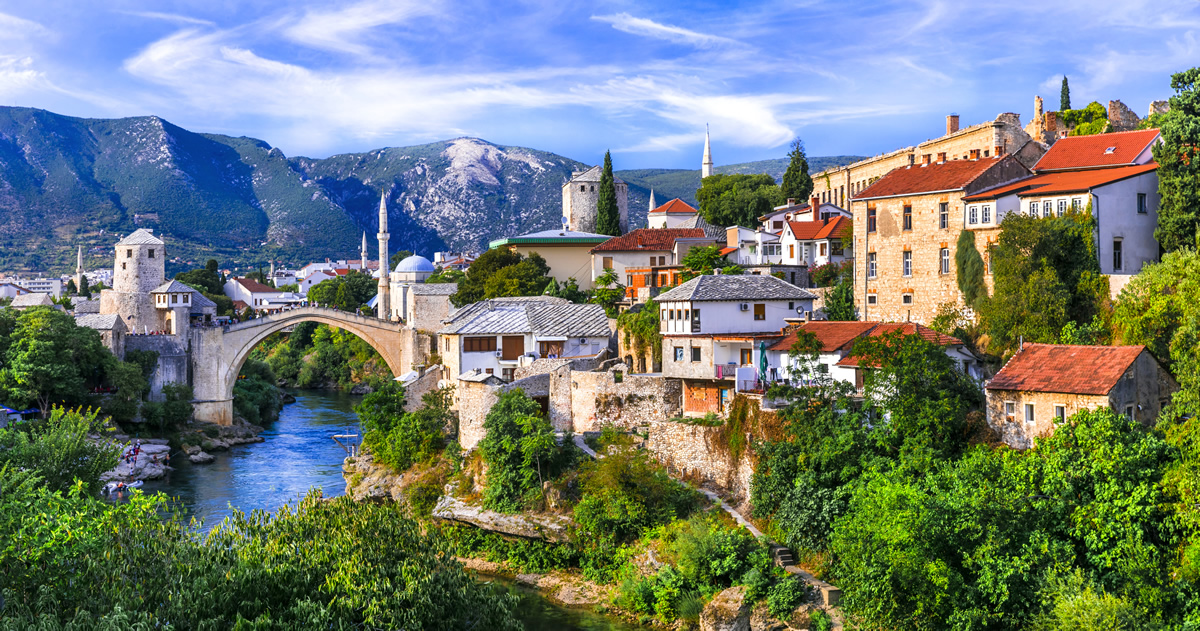 Medjugorje
Međugorje (meaning "between mountains") is a town in Bosnia and Herzegovina, known for Catholic pilgrimage and "Our Lady of Međugorje", an alleged series of apparitions of the Virgin Mary that are still happening to this day.
It's been an unofficial place of Catholic pilgrimage since the Virgin Mary allegedly appeared on Apparition Hill in 1981. "Queen of Peace" statue is marking the site of the 1st apparition and the other one in front of the St. James Church. Liquid has been said to drip from the "Risen Christ" statue near the church. Since 2019, pilgrimages to Medjugorje have been authorized by the Vatican.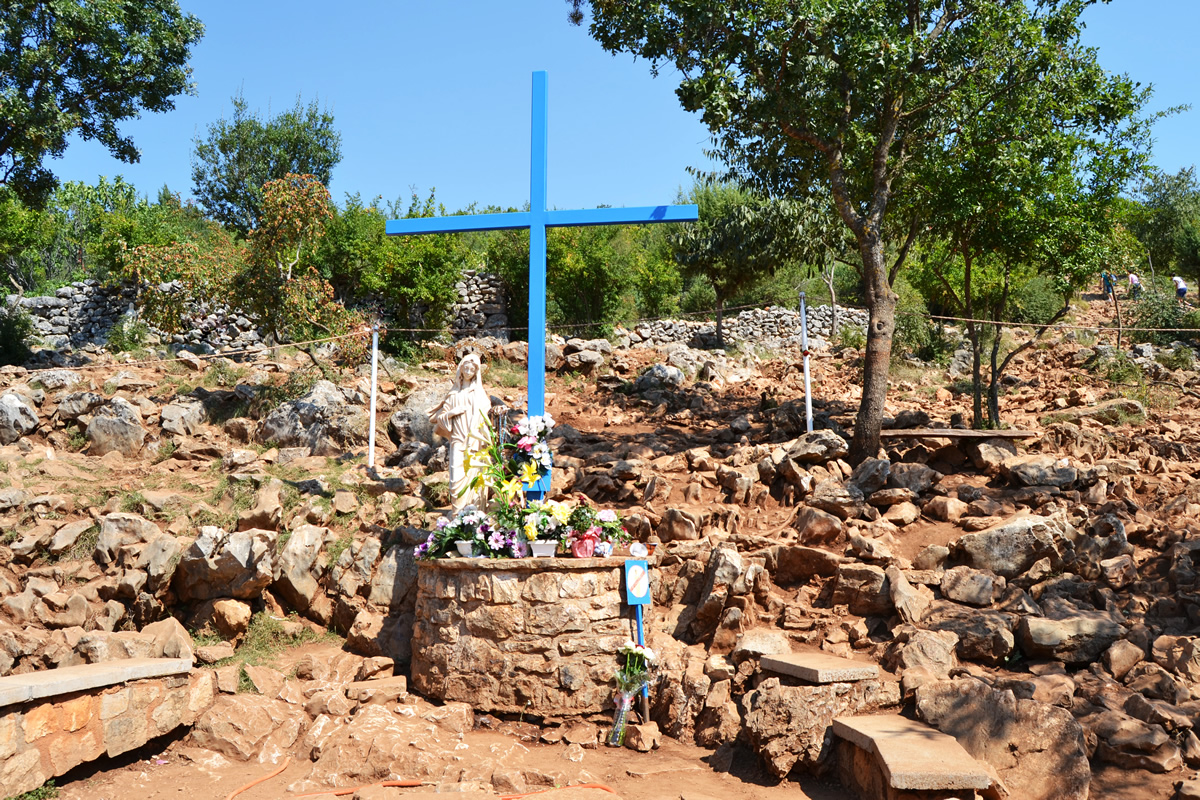 Send a request / Contact us
By submitting an inquiry, you agree to read and agree to the
General Terms and Conditions
and
Privacy Policy
.
GDPR Consent*
All details provided by you will be held by Kompas d.o.o and used in accordance with our Privacy Notice. By clicking 'SEND' you consent to Kompas d.o.o companies contacting you regarding the requested offer and information about our products and services.
I consent
I do not consent