North Macedonia
In Macedonia, you will find all the ingredients for a perfect holiday: beautiful nature, ancient and modern architecture, ecotourism, adventure tourism, religious tourism, and much more.
Macedonia has to offer great diversity of fauna and flora with many rivers, valleys, waterfalls, lakes and national parks. They await those who love hiking and luxuriant nature.
You can visit several of the most beautiful religious monuments in the world in Macedonia. You will never forget the beauty, peace and serenity of the sacred architecture and the experience of a night spent in one of the Macedonian monasteries.
Skopje
Skopje, the surprising capital is dominated by the fortress "Kala". Marvel at the monumental stone bridge in the Ottoman style and shop in the biggest market of the Balkans: "Starata Skopska Tcharchia".
Skopje is home to about quarter of the entire population of the country, majority of them Macedonians, many Albanians, Turks, Roma, Serbs, Bosnians and others. It is the largest and most diverse city in the country with a long history. A mix of Christian and Islamic culture can be seen everywhere. After taking a stroll and admiring the amazing statues in the city centre, stop for dinner in one of the restaurants and cafés. Conclude your day by visiting a bar or live music club, to relax and get a taste of Skopje's night life.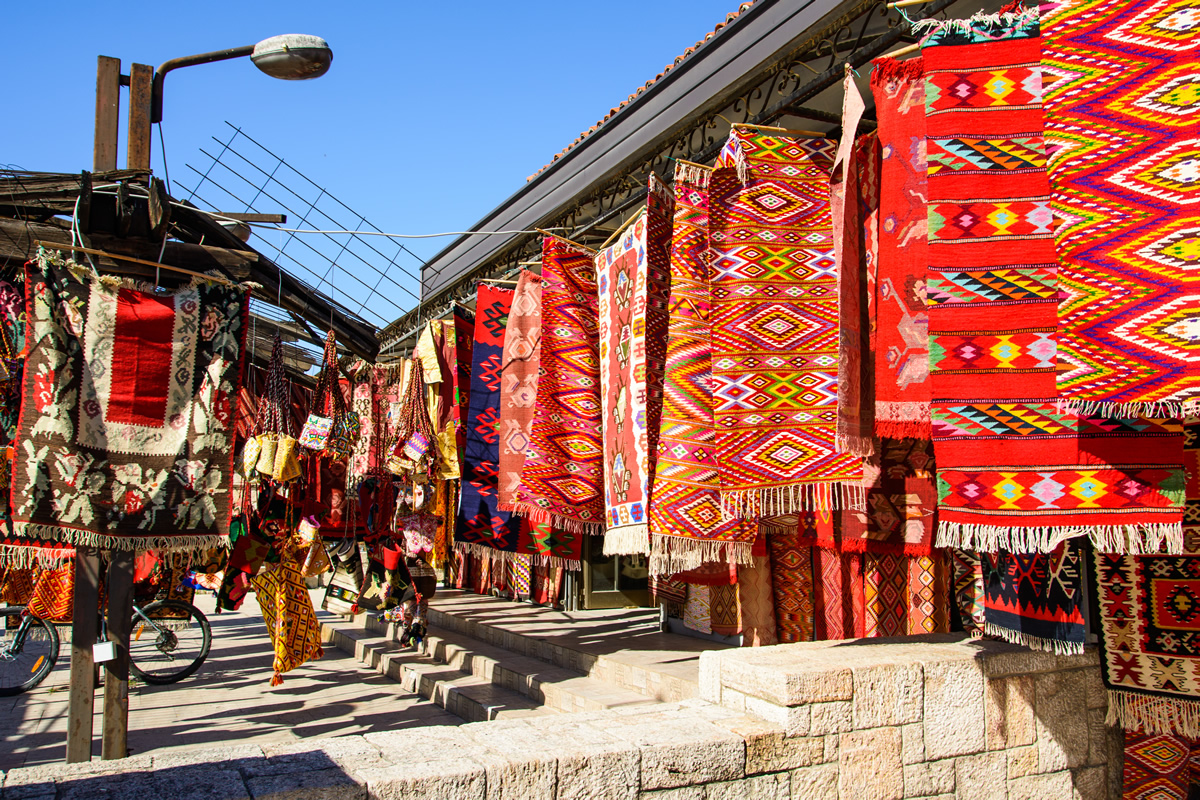 Ohrid
The town of Ohrid, nicknamed "The Balkan Jerusalem" with its 365 churches, will charm you with its narrow cobbled streets, numerous lively outdoor cafes and its lake, so magnificent that people have nicknamed Ohrid "the Kingdom of light and water".
Lake Ohrid is famous for its astonishingly clear waters and stunning beaches perfect for swimming and sun-bathing. Gorgeous Lake Ohrid is the oldest and deepest lake in the Balkans, and definitely belongs on anyone's bucket list. It's almost five million years old and considered to be one of the most biodiverse lakes of its size in the world. Ohrid became a UNESCO World Heritage Site in 1979 and has many attractions to explore.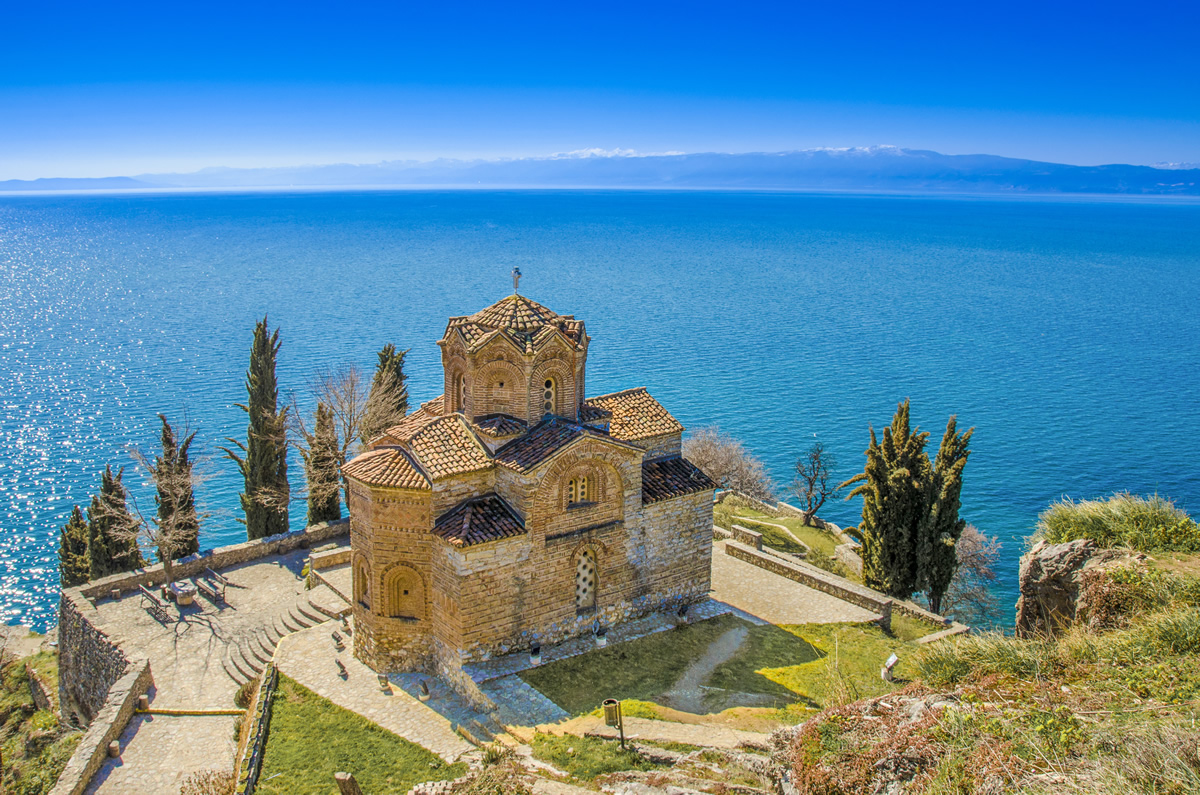 Matka Canyon
Just a 30-minute drive from the capital Skopje, Matka canyon is one of the most popular outdoor destinations in Macedonia and is home to several medieval monasteries. 
It is also home to a wide variety of plants and animals, some of which are unique to the area. Take a walk along the canyon walls to recharge your energy and take some amazing photos. Go for some kayaking or cave exploring if you feel adventurous or just relax, enjoy the nature and admire the incredible color of the water.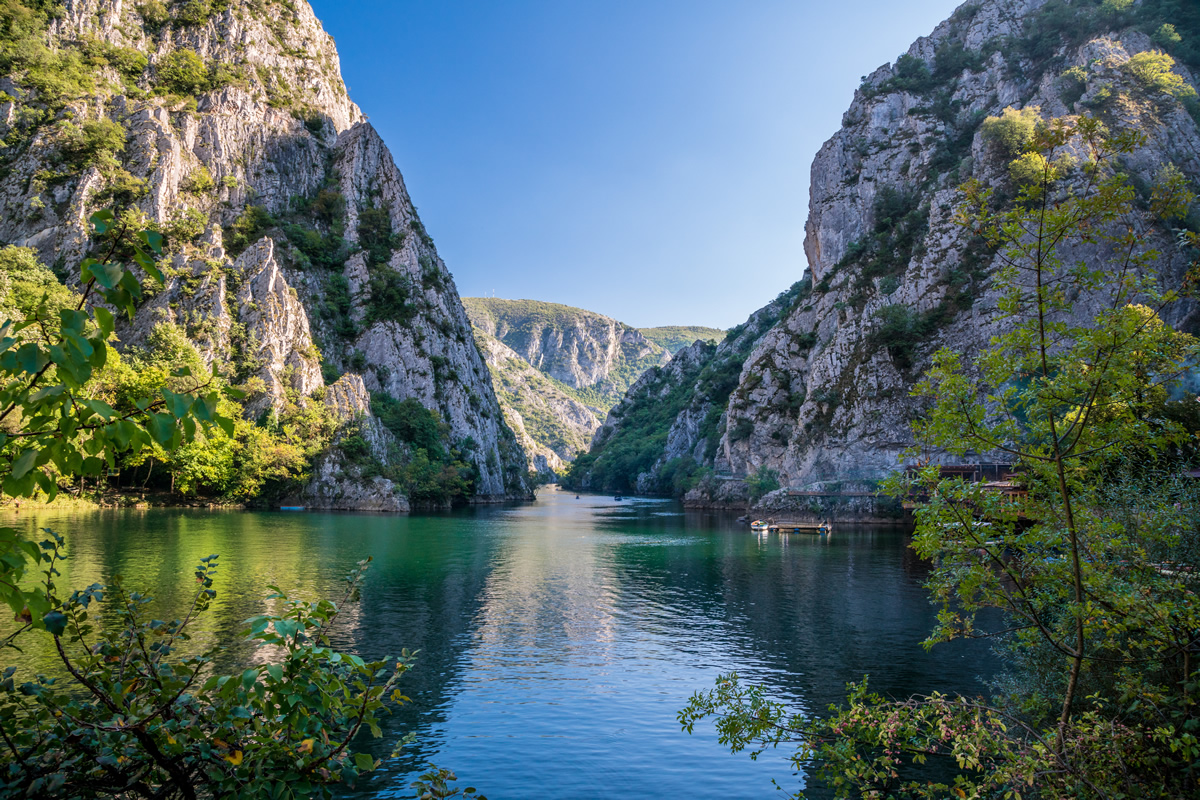 Mavrovo
 The mountain landscape of Mavrovo Park is ideal for hiking in summer and skiing in winter.
Mavrovo is the largest national park in North Macedonia, and home to the country's highest peaks. Visit Mavrovo if you appreciate nature and wildlife and are an active traveler, the park boasts with deep canyons, lakes and dense forests. Don't miss the highest waterfall in the Balkans (approximately 120 m fall), alpine bogs in the Šar mountains, rare karst relief in the Bistra mountains and numerous glacial lakes.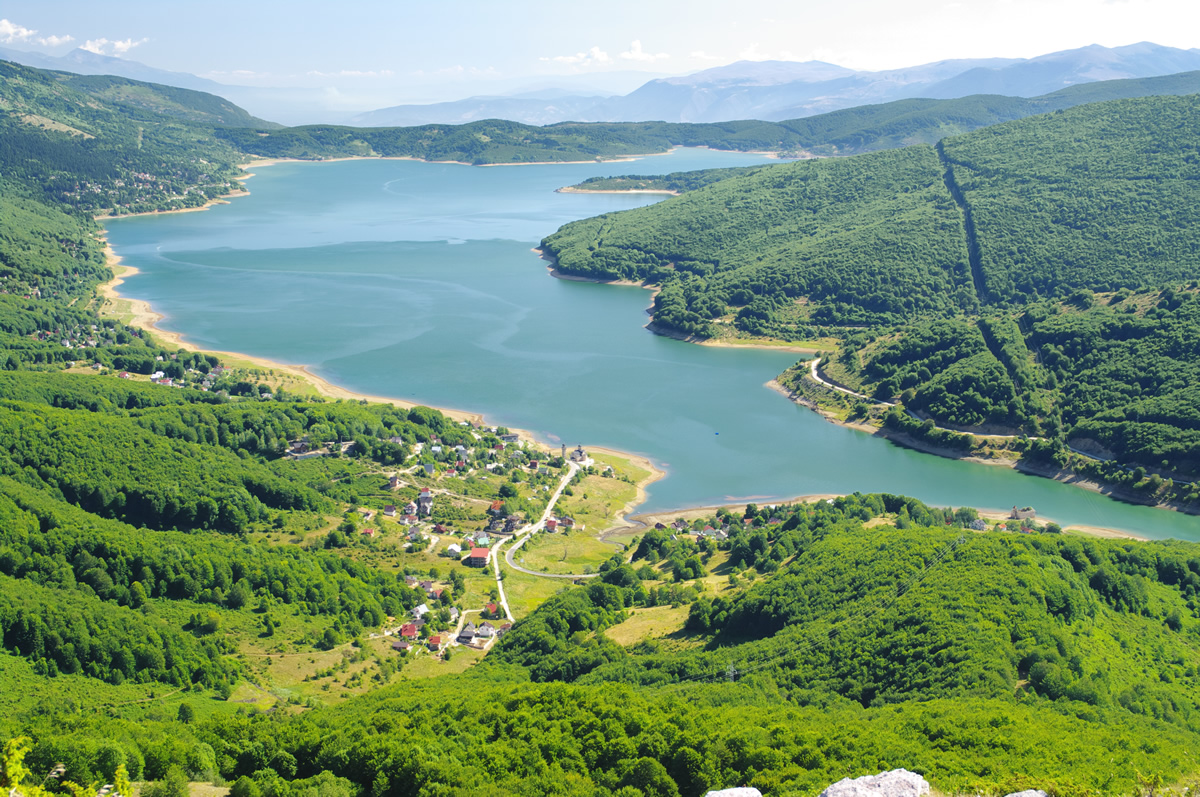 Send a request / Contact us
By submitting an inquiry, you agree to read and agree to the
General Terms and Conditions
and
Privacy Policy
.
GDPR Consent*
All details provided by you will be held by Kompas d.o.o and used in accordance with our Privacy Notice. By clicking 'SEND' you consent to Kompas d.o.o companies contacting you regarding the requested offer and information about our products and services.
I consent
I do not consent