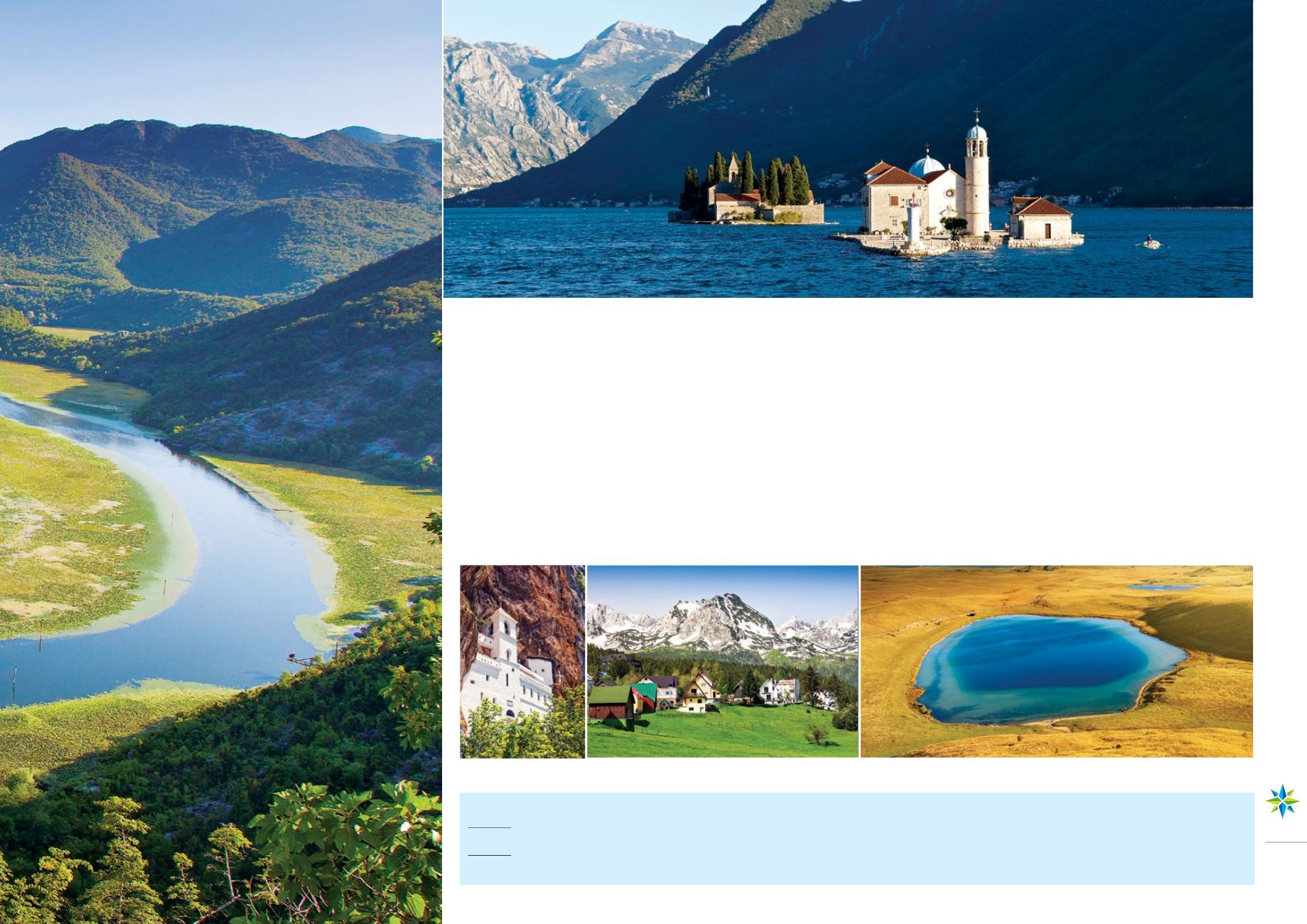 023
• The city of Kotor and the hill up to bastion of Saint John, where
you can admire the Bay of Kotor, the masterpiece of nature, the
only fiord in this part of the world and the largest natural sight
in Montenegro. The landscape is truly spectacular
• Lake Skadar, the largest lake in the Balkans, home to 270 bird
species, including some of the last pelicans in Europe
• Durmitor Nature Park, with its eighteen glacial lakes, listed as a
UNESCO World Heritage Site
• The canyon of Tara, with the impressive size of its gorges, ideal
for ra ing enthusiasts
• Mount Lovćen, a sacred site for the Montenegrins, o ering a
view of Lake Skadar, the Bay of Kotor, the massif of Durmitor
and the turquoise waters of the coast. At the top is the
Mausoleum of Njegoš, a national hero. You have to climb 461
steps to reach it
Nature lovers should certainly not miss:
MONTENEGRO
The canyon of Tara, with its enormous 1,300 metres, is the second largest canyon in the world aer Colorado!
One of the features of Lake Skadar is its "cryptodepression", this means that the level of the lake is 6m below the level of the Adriatic Sea.
Montenegro is number one in the world in terms of the area classified as National Parks: they represent 6% of the territory of the country.