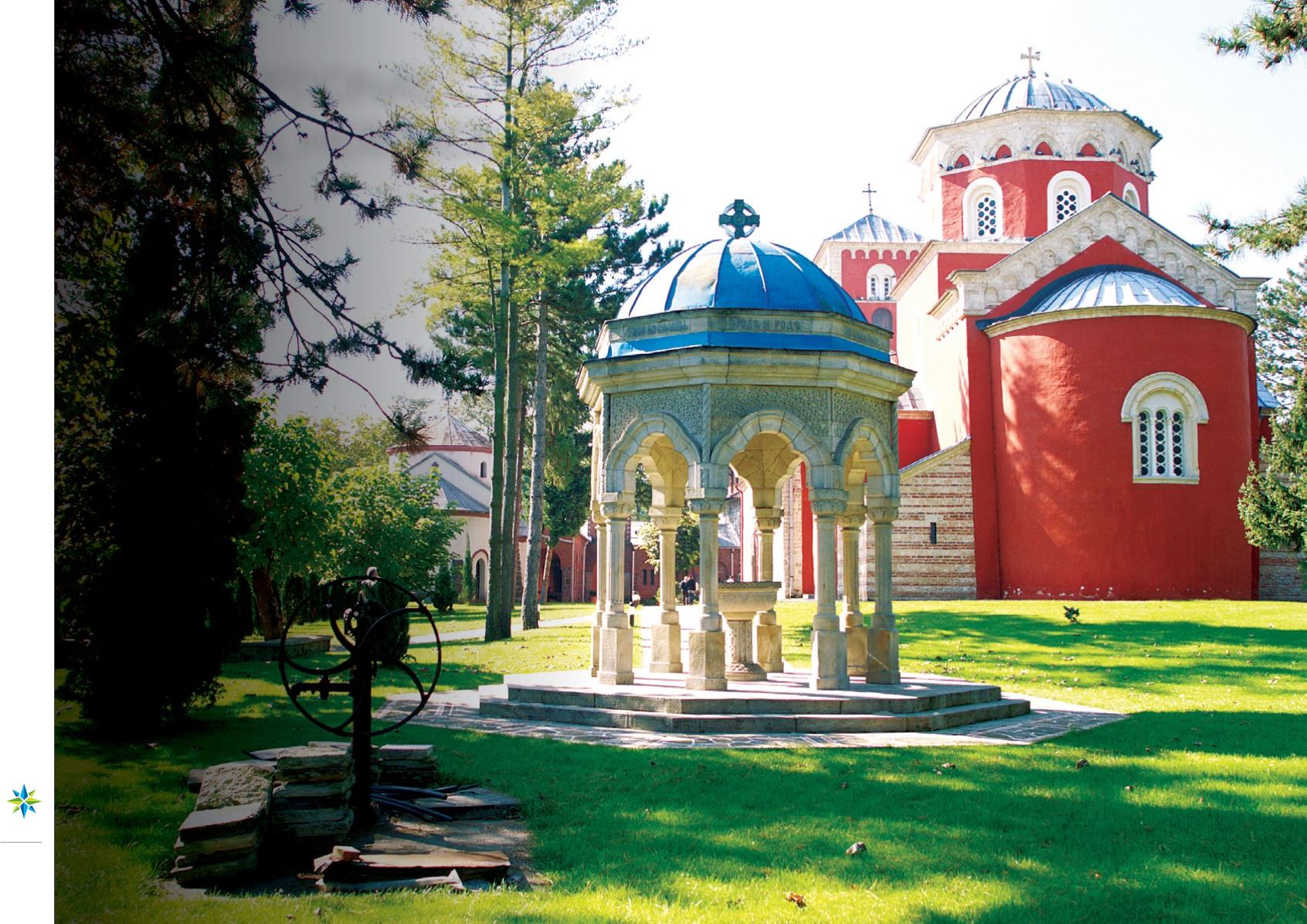 018
A €
Even though Serbia has witnessed wars, devastation,
fires and migration for centuries, a rich cultural and
historical legacy has continued to exist. In addition to its
natural beauty, the diversity and richness of the historical
monuments are an integral part of its tourist a ractions.
Many archaeological sites such as Lepenski Vir, Starcevo and
Vinca show evidence of prehistoric life on this soil, while
various important remains of Roman roads and towns recall
the presence of the Roman Empire for six centuries (the
UNESCO site Gamzigrad, Sirmium and Mediana).
One of the largest collections of preserved monuments in
Serbia are its Orthodox monasteries, certainly the most
beautiful in the Balkans. Built between the twel h and
sixteenth centuries, their architectural features, frescoes,
icons and sculptural decorations embody the soul of
the country and are unique treasures of the cultural and
historical heritage of Serbia. Listed as UNESCO World
Heritage Sites: the Old Ras complex with the Sopoćani
monastery, the Studenica monastery, the Decani monastery
with the Patriarchate of Peć, Gračanica Monastery and the
Church of Bogorodica Ljeviška in Prizren - the last three
are commonly known as the "Medieval Monuments in
Kosovo" because they are on Kosovo territory, for some the
Autonomous Province of Kosovo, for others the Republic
of Kosovo. It may be possible to spend the night in some of
the magnificent monasteries of Serbia, a privileged way to
discover some of their secrets!
Do not forget the other monasteries (Žiča, Ravanica,
Manasija and Gradac) and churches that are worth a visit
(such as the Cathedral of Saint Sava in Belgrade) and the
remarkable Royal Mausoleum Oplenac, where the twenty-
two members of the royal family Karadjordjevic are buried.
SERBIA