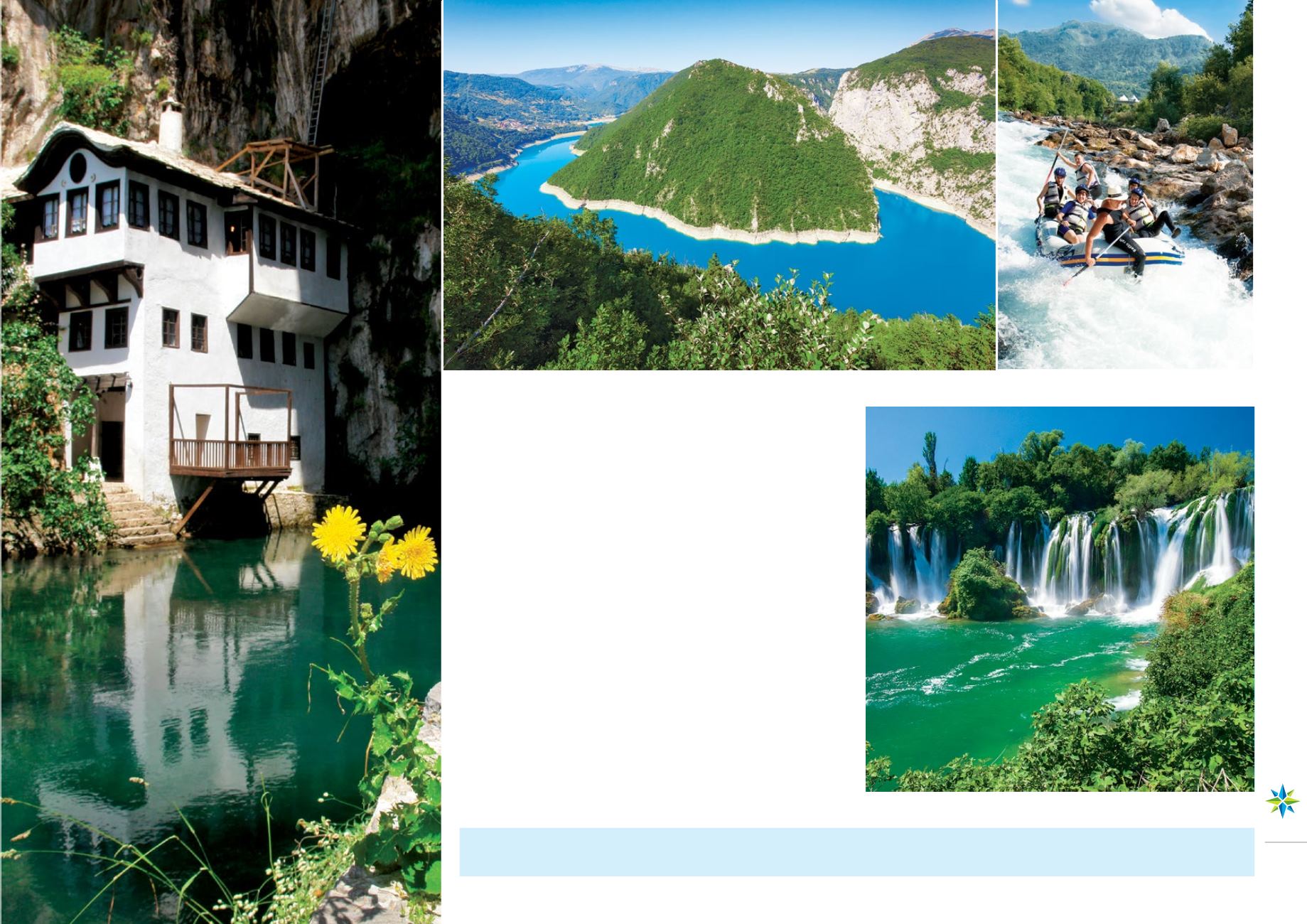 015
E€
B
The charm of Bosnia and Herzegovina does not only come from
its cultural contrasts and the heritage of its buildings, it also
comes from the beautiful nature of wild beauty that o ers a
variety of activities throughout the year, including raing and
canoeing over the beautiful, emerald green rapids and skiing
on the slopes of the 1984 Olympic Games in Jahorina and
Bjelašnica.
This country, which is oen depicted using the image of a heart
placed between the mouths of two lions, has one of the two
largest ancient woodlands in Europe, unmatched biodiversity,
imposing mountains to climb, deep gorges to cross and wild
rivers with water so pure that you can drink it right out of the
palms of your hands. The most beautiful natural aractions
include:
• The waterfalls of Kravica, one of the largest and most
impressive waterfalls in Herzegovina
• The Lake Jablaničko region which witnessed the famous ba le
of Neretva in World War II
• The Sutjeska National Park including Perucica, one of the last
ancient woodlands in Europe
The name "Bosnia" is derived from 'Bosana', the old Indo-European word meaning water! Many lakes, breath-taking waterfalls and abundant rivers make up for Bos-
nia's mere twenty kilometres of beach.
BOSNIA AND HERZEGOVINA