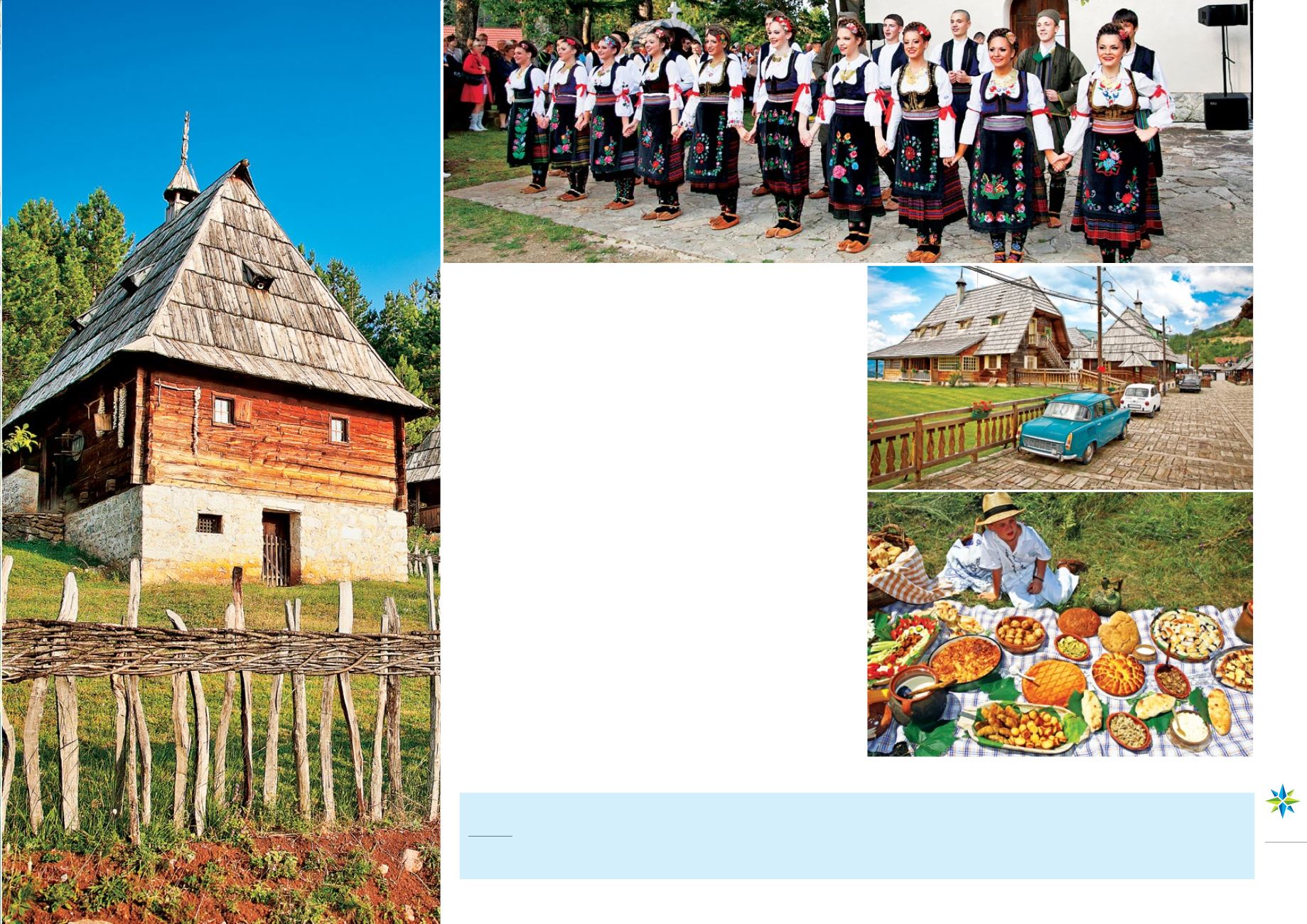 019
SERBIA
Serbian villages are real ecological oases, unpolluted by modern
civilization, with a mild climate, clean air and natural foods. The
main ingredients for the traditionally prepared dishes, always the
healthier option, come from the hosts' gardens, and the passing
tourists who quickly become friends can see for themselves that
the vegetables and animals are produced organically.
In particular, the perfumes, sounds and flavours make the
countryside more precious, more beautiful and more enjoyable
than the city. From Vojvodina in the North, passing through
Serbia in the West, the centre, in the East and the South, there
may be many di erences that appear in the details, but all across
Serbia, the rhythm of life in the countryside reflects the rhythm of
nature: the seasons, the transition from the working day to night
of rest, the natural order of things and people.
V
-
S
The Empress Maria Theresa was an admirer of the traditional wines of the Serbian region of Karlovac. The "Karlovac Bernet" was even available
on the wine list of the Titanic!
"Drvengrad" (Kustendorf), the traditional town in the district of Zlatibor, as can be seen in the film Life is a Miracle, was built by the director
Emir Kusturica for the purposes of his film!