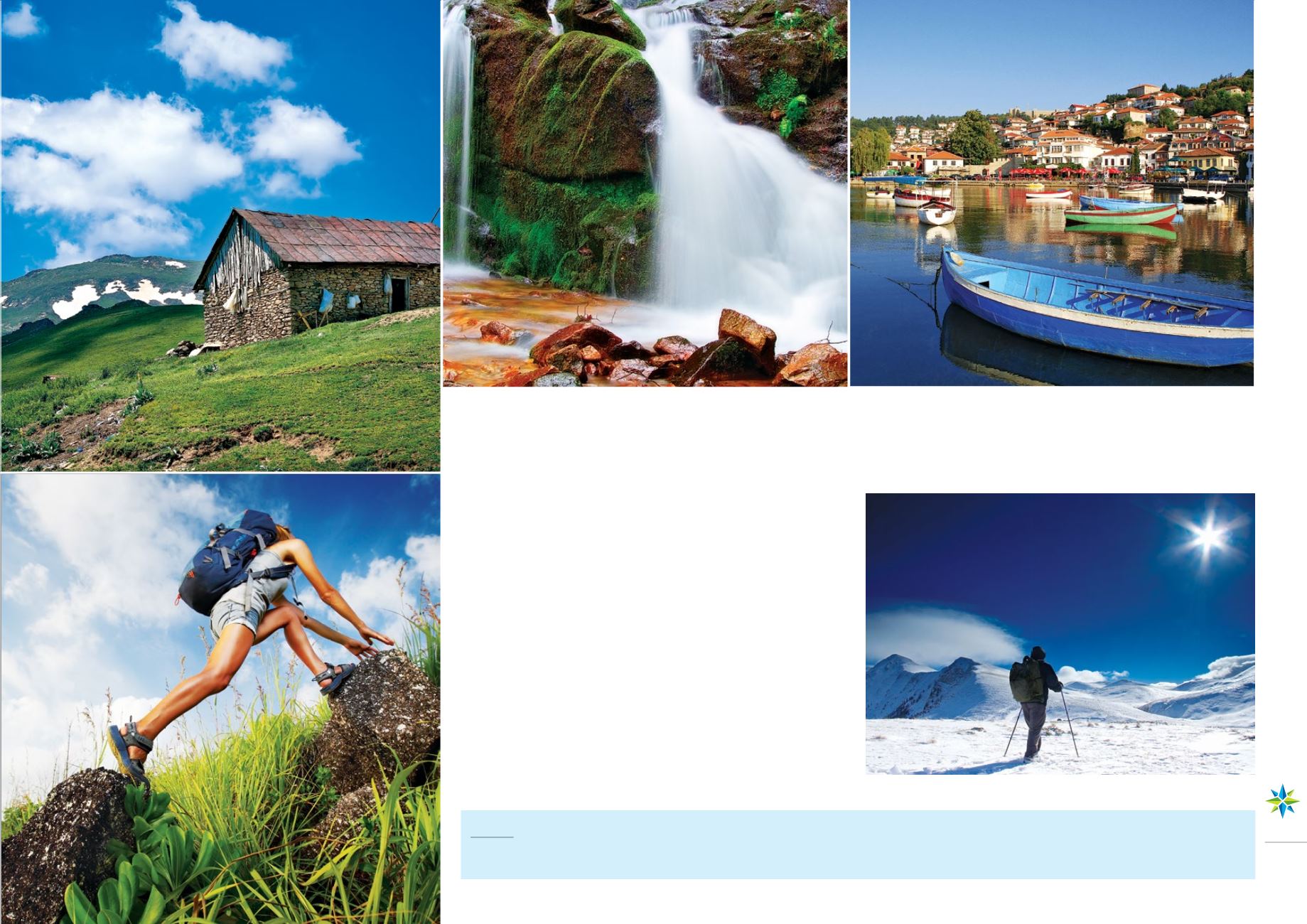 025
I M ,
Marvel at the great diversity of fauna and flora that Macedonia
has to o er. Many rivers, valleys, waterfalls, lakes and national
parks await those who love hiking and luxuriant nature. Here are
some favourites:
• The Galičica National Park, with its amazing view of the lakes
Ohrid and Prespa
• Lake Ohrid with its astonishingly clear waters and stunning
beaches for swimming
• The mountain landscape of Mavrovo Park, ideal for hiking in
summer and skiing in winter
• Matka Canyon, with its mystical nature that will fill you with
invigorating energy
• Lake Doiran, containing one of the most diverse fish
populations in Europe
MACEDONIA
Lake Ohrid is one of the oldest lakes in the world (also known as the fossil lake) and among the deepest (its maximum depth is 288 metres!).
"Nema problem", a very common expression among the Macedonians meaning "No problem", shows the tendency to want to sele everything peacefully and to look
on the bright side of life.