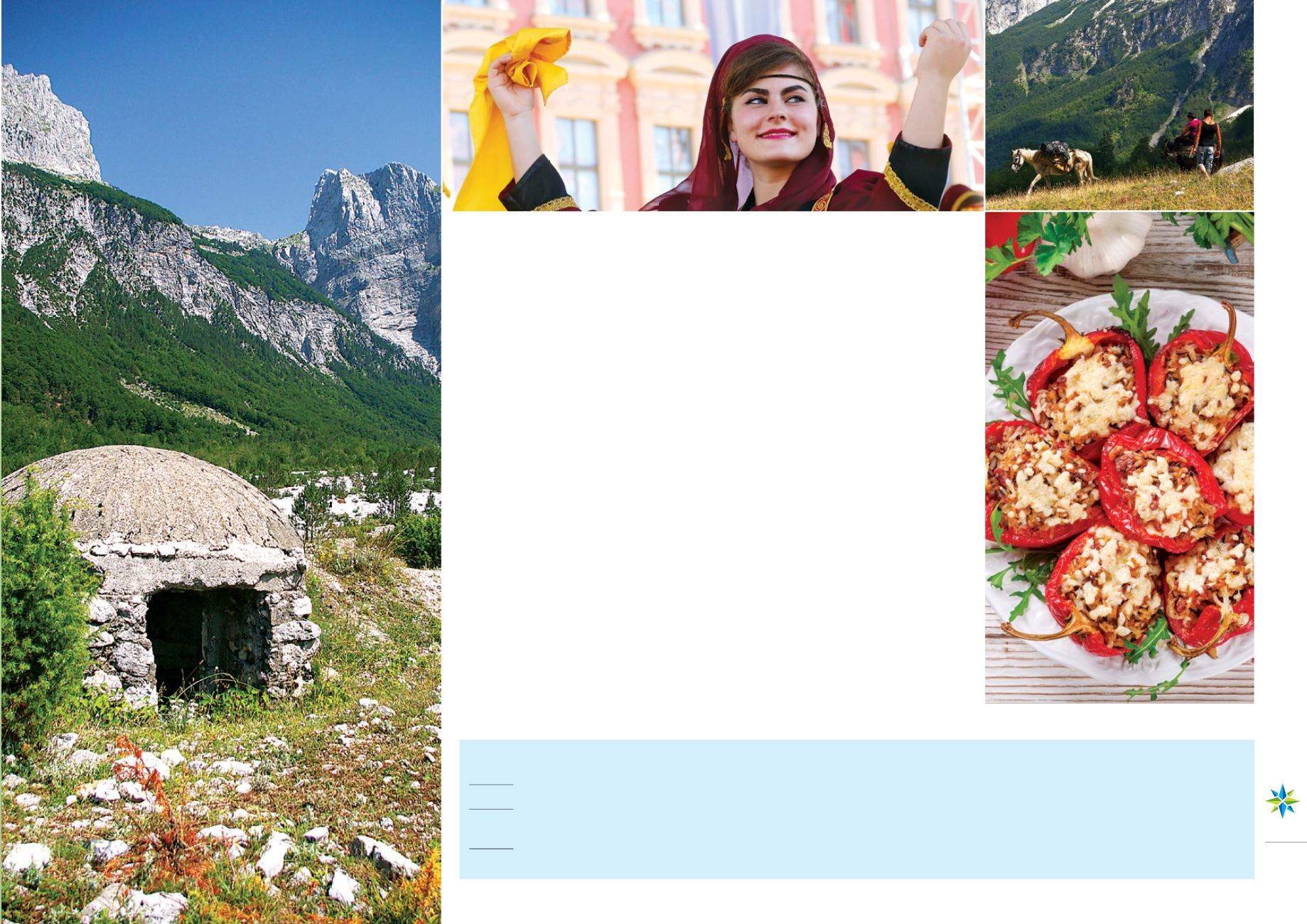 029
T
A ,
ALBANIA
Albania invites you to discover its beautiful unspoilt nature and the authenticity of its
cities and landscapes, still wrapped in a distant mysticism. There are no restrictions to
your visit, because the mild and comfortable climate in Albania makes it an enjoyable
tourist destination for 12 months of the year.
Recommended activities in Albania:
• Excite your taste buds with the Albanian cuisine, which cleverly mixes the
flavours of Italy, Greece and the O oman Empire
• Discover its natural and cultural wealth and meet its hospitable and friendly
people
• Learn their typical folk dances over the course of a colourful folk evening
• Go ra ing, paragliding, river fishing, hiking, bike riding and much more
"Virgin California!" announced the Bavarian Prime Minister, Franz Josef Strauss, in 1984, one of the few Western politicians who had the opportunity to visit the
country while it was completely isolated under the dictatorship of Enver Hoxha.
Did you know that in 2011, Lonely Planet ranked Albania as the number one destination not to miss?
Albania is marked by bunkers: during the communist period, over 700,000 bunkers were built across the country, one for every four people. Some of them are even
decorated and colourful.
Be careful! Albanians nod their heads up and down to say "no" and shake them from side to side to say "yes"!