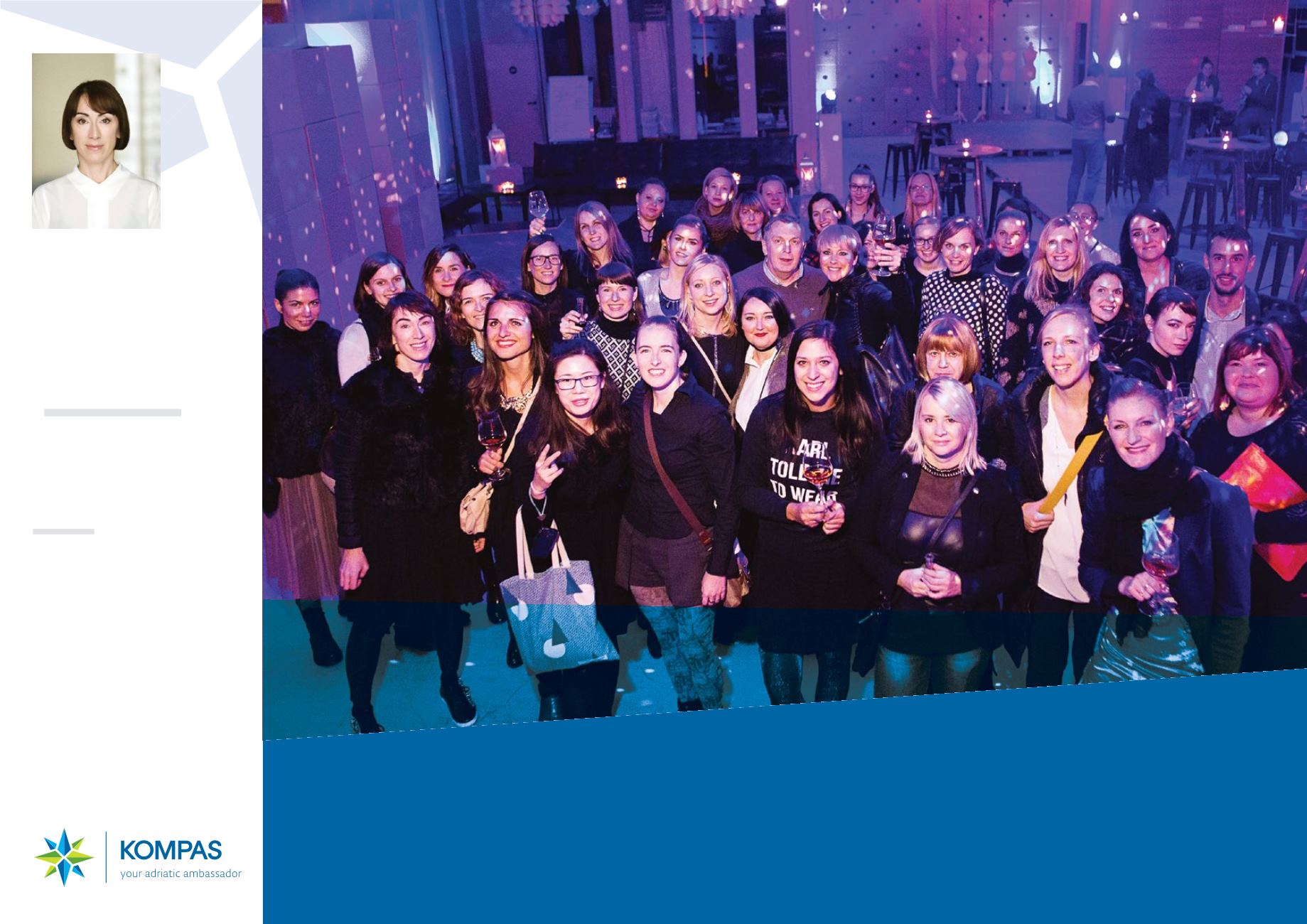 OUR MISSION? OUR OBJECTIVES?
TO BE EVEN BETTER, FOR YOU.
TEAM
KOMPAS
Our main objective is to strengthen
our position among the leading travel
and tourism agencies in the region
and in Europe.
In order to achieve these objectives,
we are constantly investing in our
sta and our partners, and we are
always looking for new opportunities
to expand our sales network.
Mateja Sušnik
Director
Our mission?
Our objectives?
To be even
better, for you