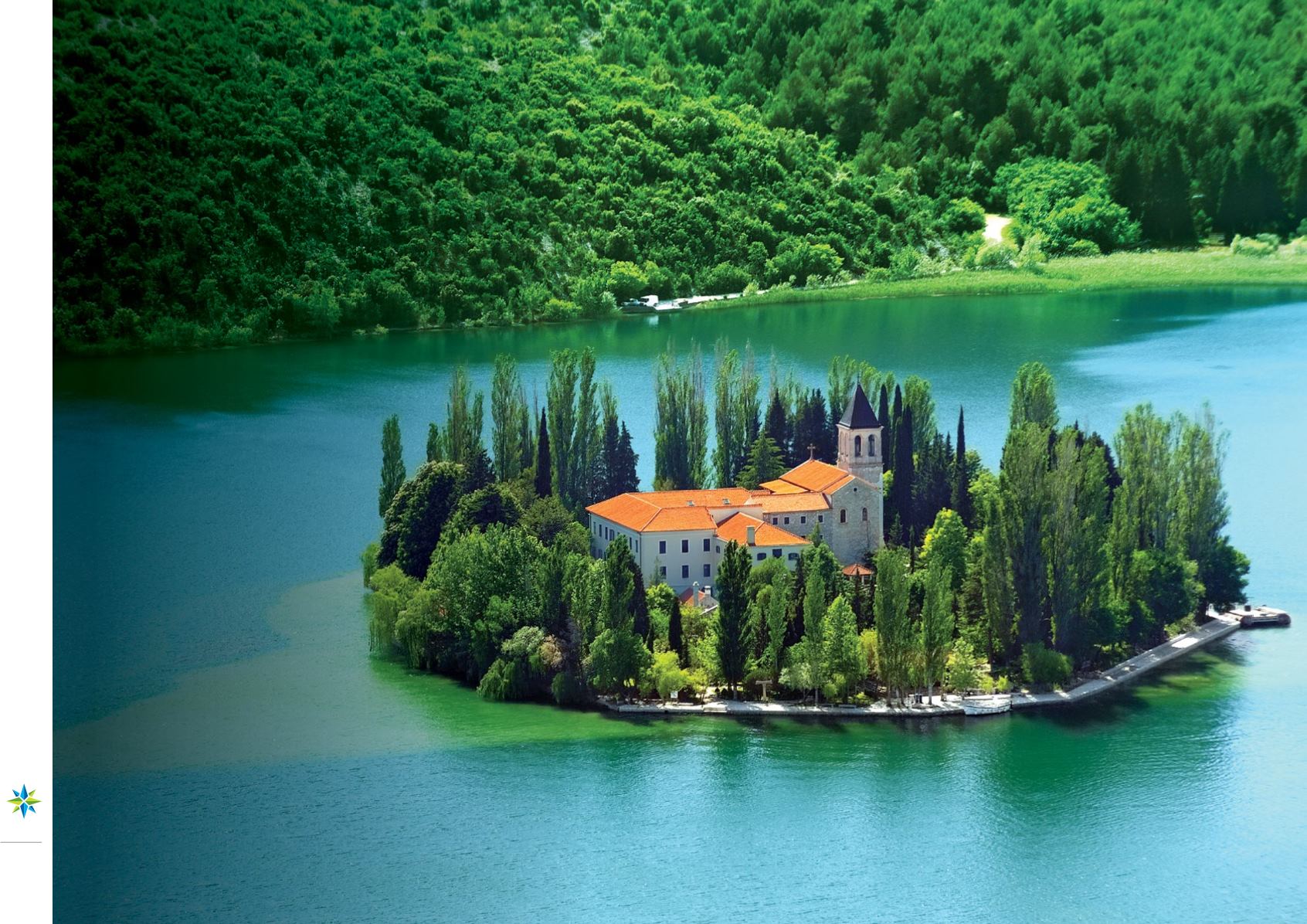 010
T
Croatia is one of the best-preserved European
countries in terms of the ecology. Here, the
colours of the sunny Mediterranean blend
harmoniously with the calm and fresh
atmosphere of mountains and the sweetness
of the wheat fields on the Pannonian plain. The
country of true divine inspiration, whose beauty
has been immortalised by the best writers in
the world, o ers landscapes that are unique in
Europe and in a relatively small area contains a
magnificent natural heritage.
With its eight national parks, four on the
mainland (Risnjak, Paklenica, Plitvice Lakes and
Northern Velebit) and four in the coastal region
(Kornati, Mljet, Brijuni and waterfalls of Krka),
Croatia is a wonderful example of unique natural
beauty.
Croatia's main asset is its coastline, one of the
most diverse in the world, with 1,244 islands,
only 50 of which are currently inhabited!
A racting tourists from around the world, it
will amaze you with its authentic beauty, warm
turquoise sea, wild beaches which still have
not yet been overrun by mass tourism and for
the tranquillity that exists there, as well as its
immense architectural, artistic and cultural
heritage. Only a few years ago Croatia was an
unknown and distant country, now it is a place
you really must visit!
CROATIA