Milan between Shopping & Culture
Milan is the city of fashion. The city is a magical place where dreams offered by the most prestigious fashion shows become reality.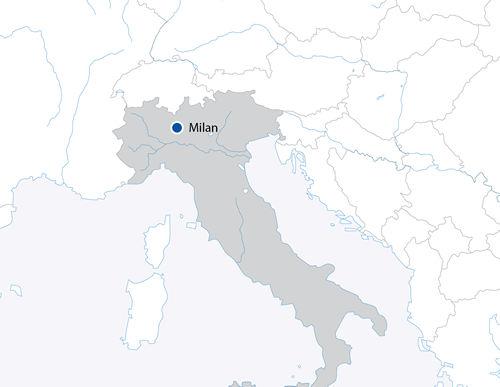 Arrival of participants at the airport and transfer to hotel.
Afternoon orientation of the historical centre of Milan starting from Piazza Duomo, the centre of the city. The impressive view of the Cathedral, symbol of the city, dominates the square. A short walk from the Duomo, Corso Vittorio Emanuele II begins, a Promenade bustling with bars, cinemas, bookshops and fashion stores.
Dinner and overnight at hotel.
After breakfast, full day tour of the city: Galleria Vittorio Emanuele II, Piazza della Scala, Castello Sforzesco and the Upper Room, including inputs. Lunch at restaurant. In the afternoon continuation of the visit.
Overnight and dinner at hotel.
After breakfast, morning dedicated to fashion. Visit of the most prestigious areas in the world where like jewelers, boutiques and design showrooms and furniture. The heart of the Golden Quadrangle of fashion is represented by Via Montenapoleone, according to American research is among the top fifteen most expensive and prestigious streets in the world.
After lunch (free), end of service.
Send a request / Contact us
By submitting an inquiry, you agree to read and agree to the
General Terms and Conditions
and
Privacy Policy
.
GDPR Consent*
All details provided by you will be held by Kompas d.o.o and used in accordance with our Privacy Notice. By clicking 'SEND' you consent to Kompas d.o.o companies contacting you regarding the requested offer and information about our products and services.
I consent
I do not consent