Iceland

The land of fire and ice. It is home to a progressive and peaceful nation that has formed a modern society where freedom and equality are held in high regard.
Iceland is known for its dramatic landscape with volcanoes, geysers, hot springs and waterfalls. Massive glaciers are protected in Vatnajökull and Snæfellsjökull national parks. Most of the population, two-thirds, lives in the capital, Reykjavik, which runs on geothermal power. Iceland runs almost completely on renewable energy and ranks high in economic, democratic, and social stability, as well as equality. Most Icelanders are descendants of Norse and Gaelic settlers. The country's cultural heritage includes traditional Icelandic cuisine, Icelandic literature, and medieval sagas.
Reykjavik
Reykjavik is the country's capital and largest city, believed to be the location of the first permanent settlement in Iceland.
It is among the cleanest, greenest, and safest cities in the world. It's home to the National and Saga museums, tracing Iceland's Viking history. The striking concrete Hallgrimskirkja church and rotating Perlan glass dome with views of the sea are one of the highlights of this city. Very famous and photogenic tourist spot is also geothermal Blue Lagoon spa, near the village of Grindavik.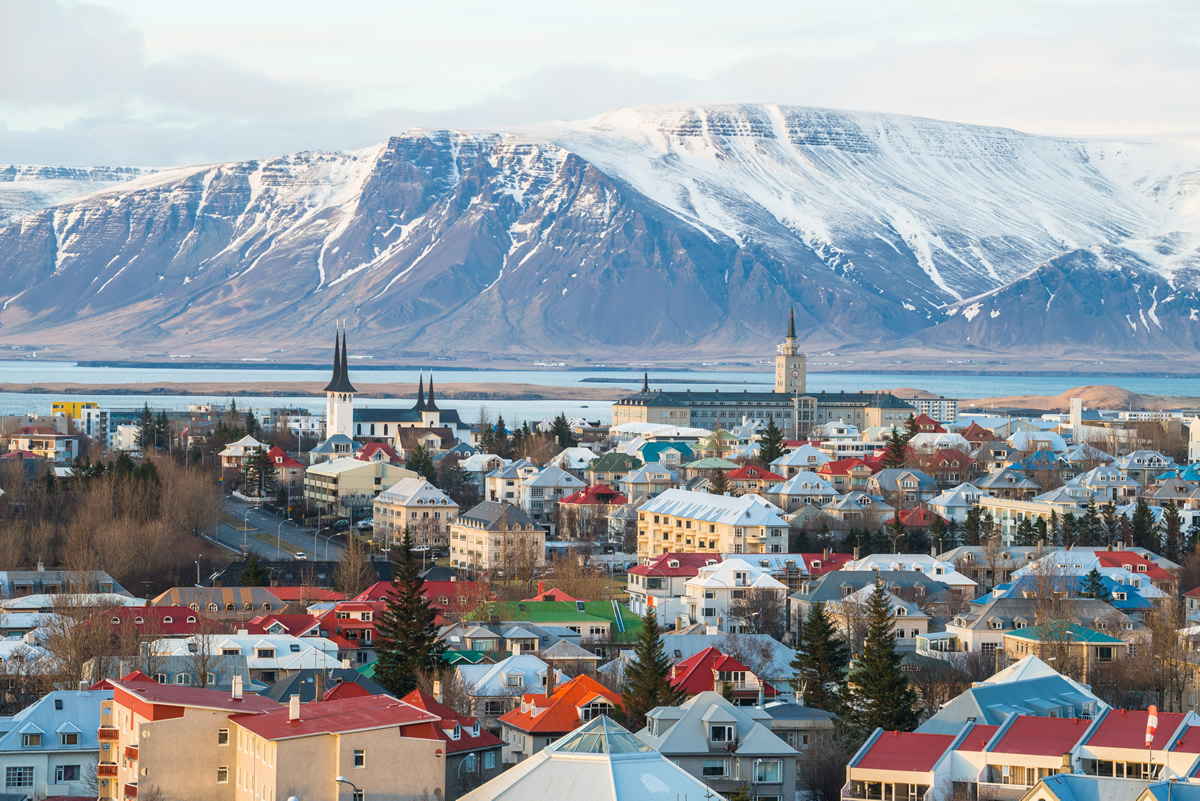 Geothermal baths
Iceland's volcanic activity created many spectacular features that make Iceland unique. For many guests, one of the favourites is the water heated from the fires beneath the earth.
Visiting a geothermal spa is a great way to experience the island's magnificent nature, relax and rewind at the same time. The Blue Lagoon is the most famous geothermal spa in Iceland, and the largest. It is known for its azure waters, filled with healing minerals. The Secret Spa, Fontana Spa, Mývatn Nature Baths in the north, Geosea Sea Baths and many more offer a lot of options and settings to choose from.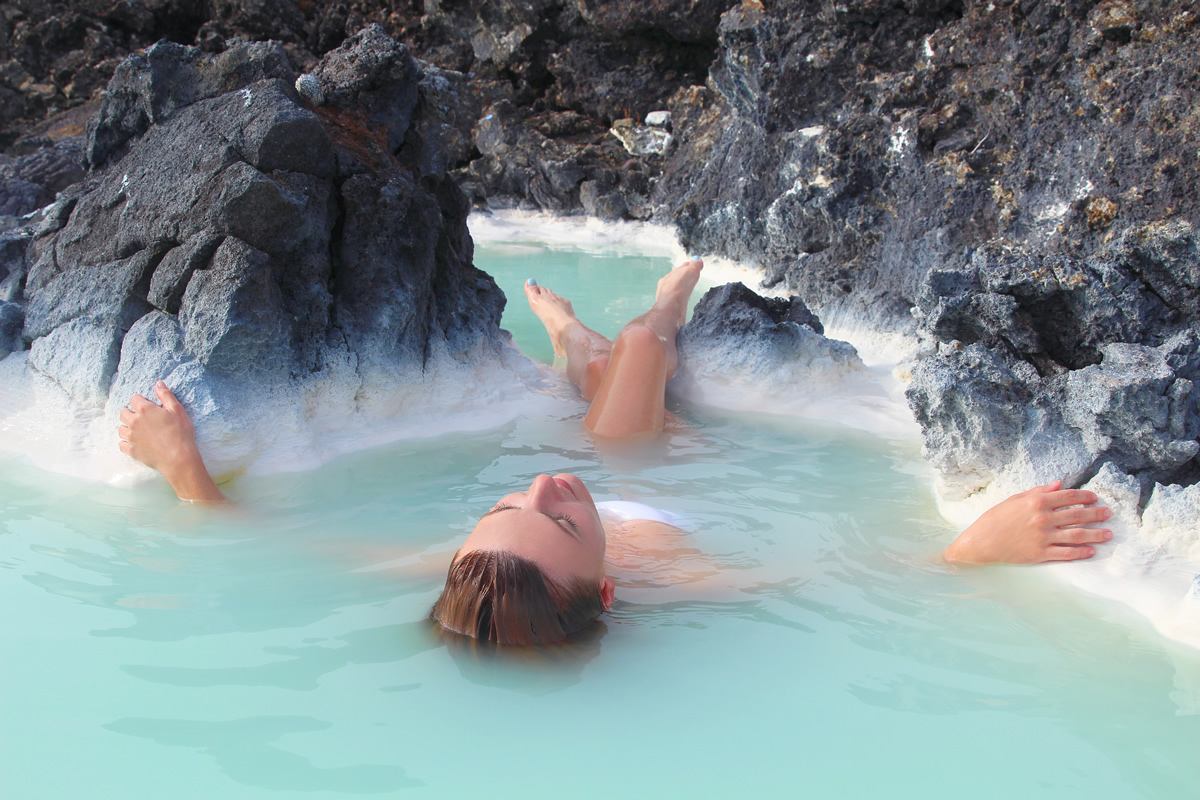 Northern Lights
The Northern Lights are one of the world's most spectacular and beautiful natural phenomenon. If Aurora Borealis is on your bucket list, choose Iceland for your destination.
For some people, seeing this famous phenomenon is a life-changing event. It brings a lot of visitors to Iceland in the winter, however not all of them leave satisfied. Since it's elusive and unpredictable, luck and some knowledge is needed to get the right spot and timing.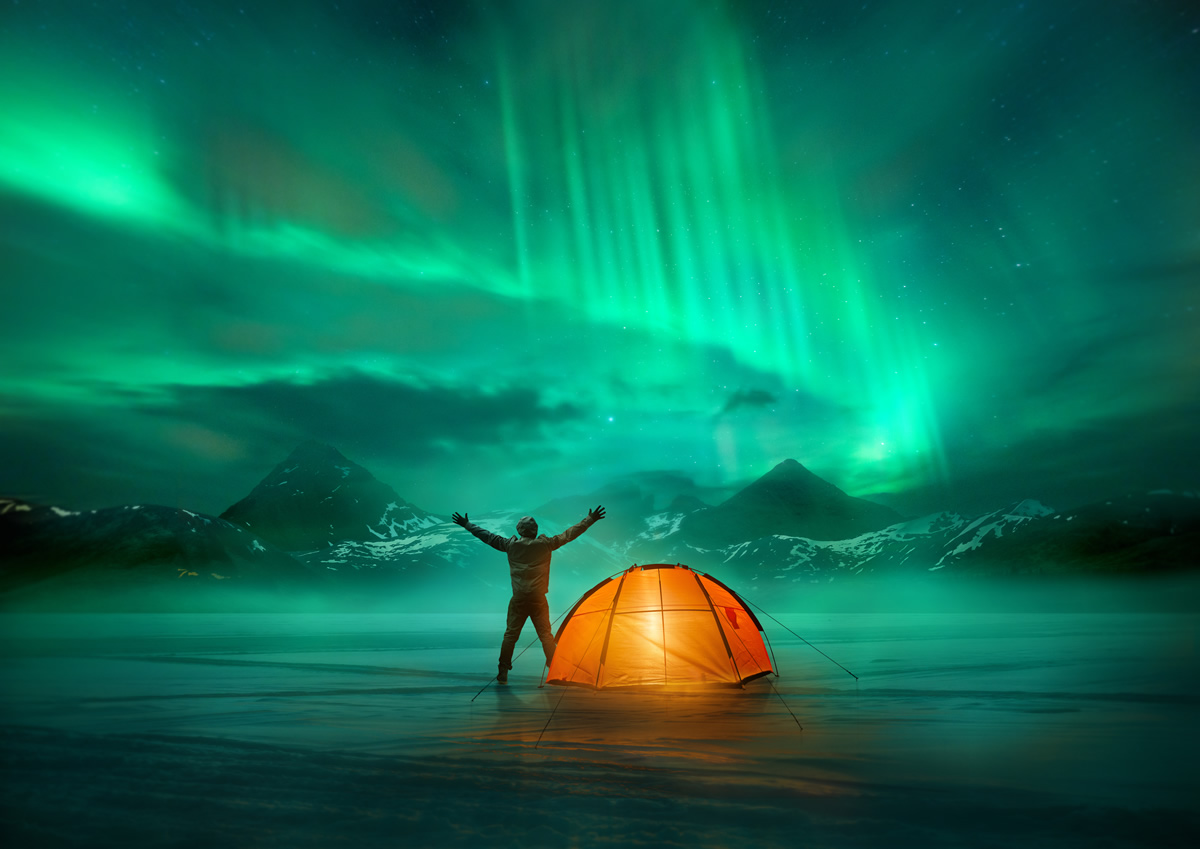 Waterfalls, ice caves and vulcanoes
There are 10,000 waterfalls in Iceland. Among them the most visited ones are Skógafoss, Kirkjufellsfoss and Godafoss… all of them spectacular and photogenic. 
For nature and activities lovers, it's difficult to choose from so many amazing sights. Hiking to an active volcano, through an ice cave, stopping to take photos of a beautiful waterfall or a geyser, experiencing and feeling the power of water, ice and fire is something you will never forget.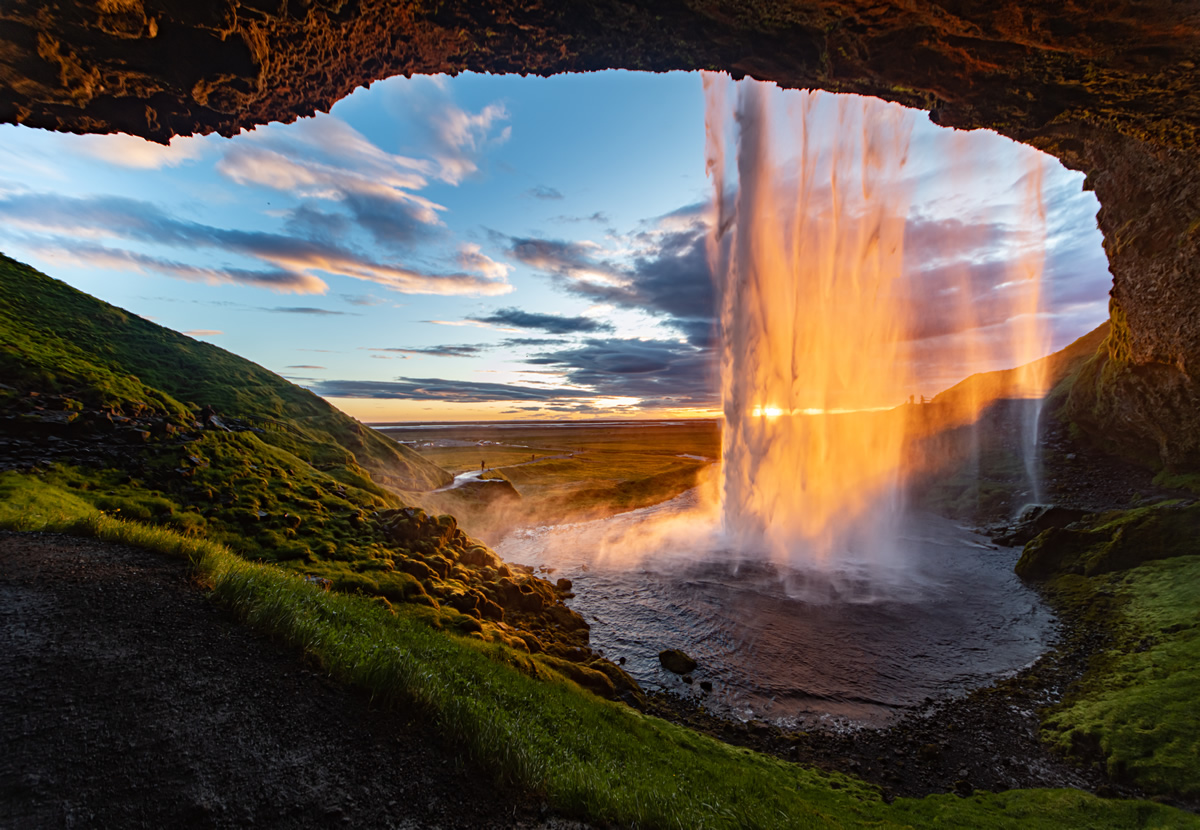 Send a request / Contact us
By submitting an inquiry, you agree to read and agree to the
General Terms and Conditions
and
Privacy Policy
.
GDPR Consent*
All details provided by you will be held by Kompas d.o.o and used in accordance with our Privacy Notice. By clicking 'SEND' you consent to Kompas d.o.o companies contacting you regarding the requested offer and information about our products and services.
I consent
I do not consent