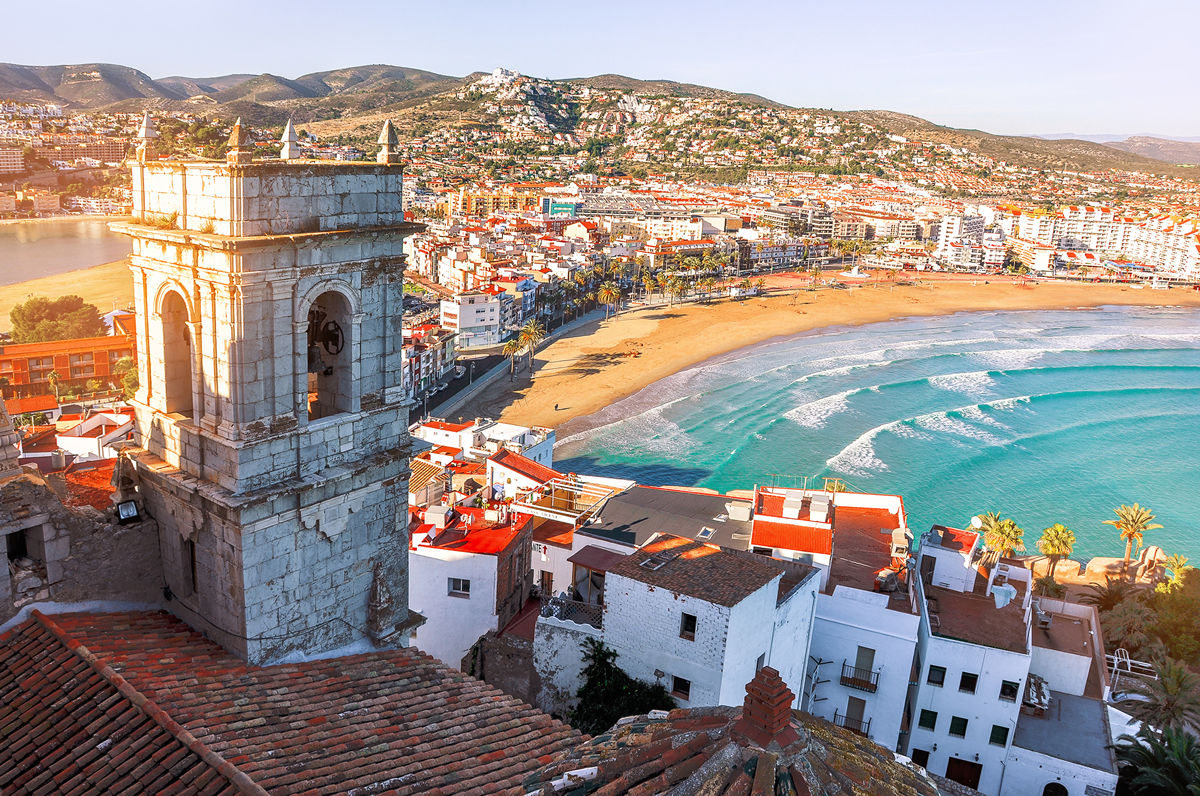 Spain attracts every year millions of foreign tourists making it one the most popular tourist destination in the world. 
It offers anything you may desire: Madrid, one of the world's truly great cities, Barcelona, the avant-garde and modern one, other large cities of Sevilla and Santiago and even every town and village seems to have something to offer. Beyond urban Spain, there is another to discover: the nature here is amazing and you can find nearly everything: from Alpine peaks to the amazing sea cliffs on the Atlantic coast and the beauty of the Mediterranean Sea.
Madrid
Madrid is a destination as well as a million other things. For many centuries a meeting point, it offers a great deal of cultural, leisure and entertainment activities to please millions of people who visit it every year. 
Madrid, with its cosmopolitan air and its growing amount of tourists is still the open city it has always been and its well known night life has not lost any of its vitality. This modern air harmoniously contrasts with its important old quarters and its cultural traditions. Its great transportation network makes getting around to any place you wish easy and quick, adding to this the best and most exclusive hotel accommodation network.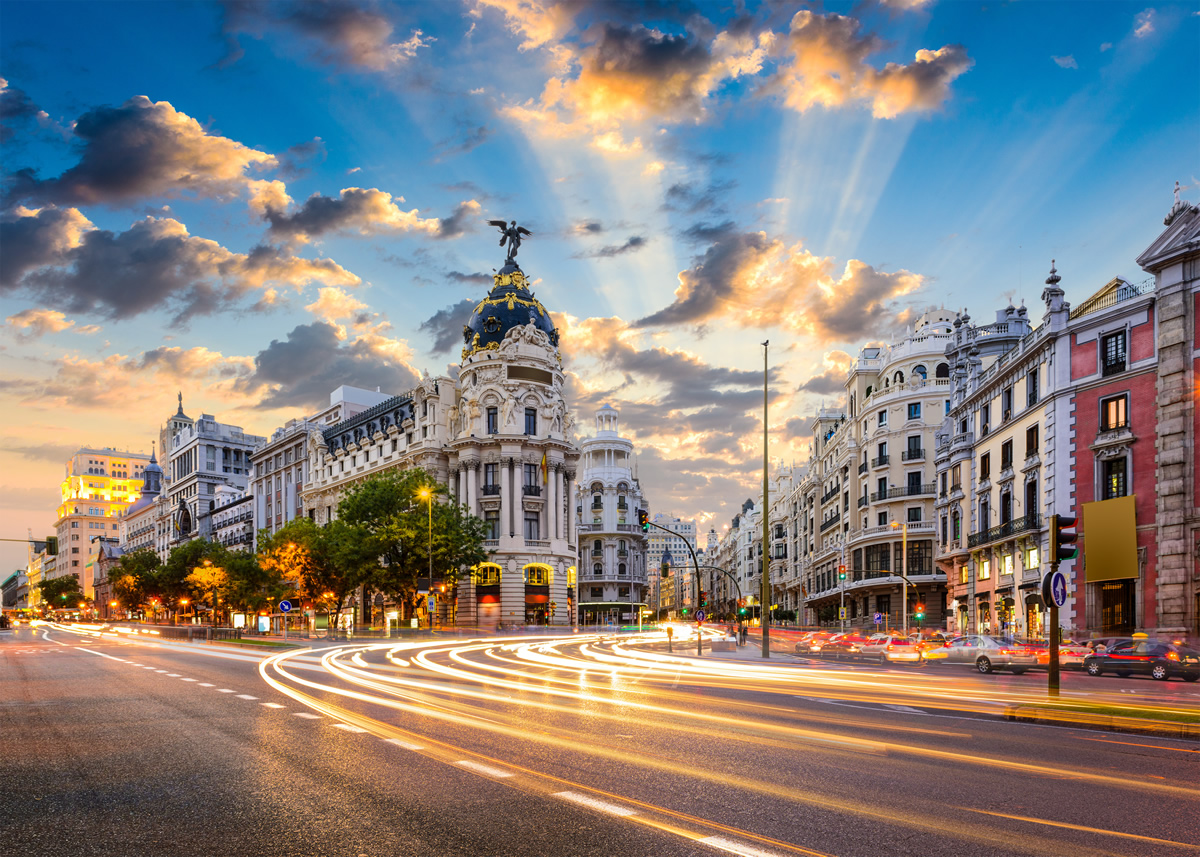 Valencia
Valencia is one of the liveliest Mediteranean cities, known for its numerous gardens. The town has a rich history. It was in Muslim hands for five centuries, its Christian European history has been shaped as much by Catalonia, its neighbor to the north, as by Castilla. 
The region's flag bears the red and yellow stripes of Catalonia and the mother tongue of many is the "Valenciano", a dialect of Catalan. Valencia is famed for its nightlife, the wild Las Fallas spring festival and the stunning architecture of its Ciudad de las Artes y las Ciencias. It is also worth a visit the cathedral with a bell tower of 8 angles – the symbol of the town and a walk through the lively streets of Barrio de Carmen.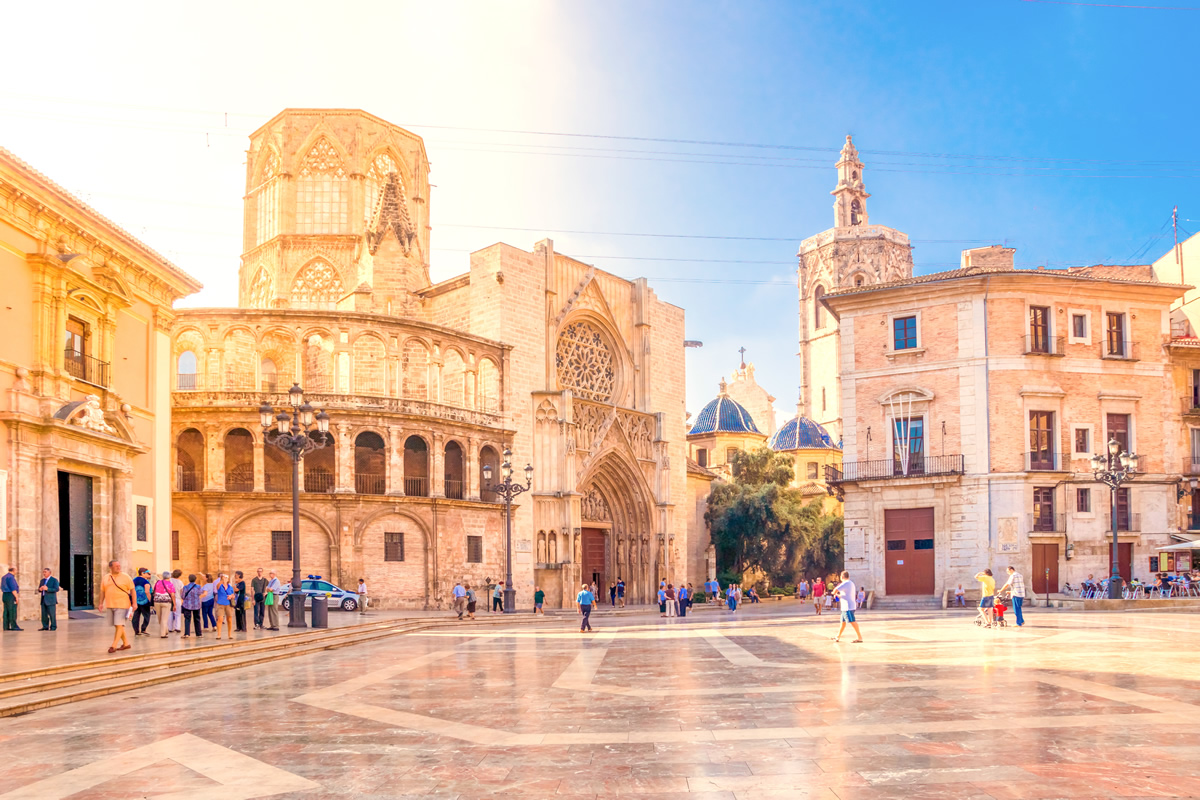 Barcelona
Set on a plain rising gently from the sea to a range of wooded hills, Barcelona is Spain's most cosmopolitan city and one of the Mediterranean's busiest ports. Restaurants, bars and clubs are always packed, as is the seaside in summer. It regards its long past with pride. 
From Roman town it passed to medieval trade juggernaut, and its old centre constitutes one of the greatest concentrations of Gothic architecture in Europe. Beyond this core are some of the world's more bizarre buildings: surreal spectacles capped by Antoni Gaudí's Sagrada Familia church. Barcelona is the capital of Catalonia, a region with its own language, character and history. The city itself could keep you occupied for weeks but just outside it are sandy beaches, Sitges and the Montserrat mountain range – so be sure to make time for a few day trips during your stay.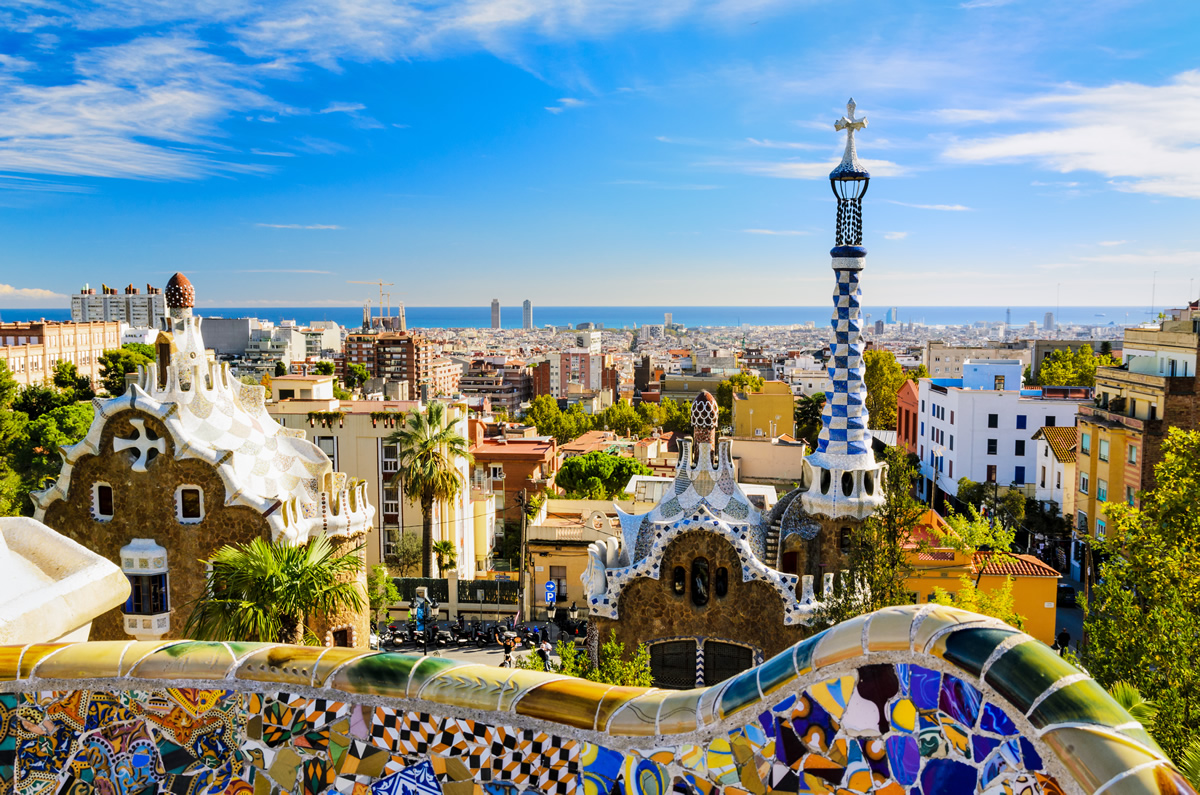 Andalucia
Spain's most southerly region is the true home of typically Spanish experiences. Bullfighting, tapas, flamenco, the guitar itself, all began in Andalucía and remain deeply embedded here. 
Andalucía is the proud home of Spain's most famous building, that bejeweled diadem of Islamic architecture, Granada's Alhambra, as well as other marvelous relics of medieval Islamic Spain. The region also has a lesser-known but as fabulous heritage of cathedrals, palaces and castles from later eras. Contemporary Andalucía is ever more cosmopolitan and fashionable, with towns and cities like Cordoba, Cadiz and Malaga full of hip boutiques and hip bars, stylish restaurants and pumping nightlife. Andalucía is a land of surprises and contradictions. Away from the mass-tourism resorts you'll find some of the most pristine beaches in the country, while inland are green hills, white villages, huge nature reserves and the snowcapped highest mountain range on the Spanish mainland, the Sierra Nevada.
Send a request / Contact us
By submitting an inquiry, you agree to read and agree to the
General Terms and Conditions
and
Privacy Policy
.
GDPR Consent*
All details provided by you will be held by Kompas d.o.o and used in accordance with our Privacy Notice. By clicking 'SEND' you consent to Kompas d.o.o companies contacting you regarding the requested offer and information about our products and services.
I consent
I do not consent
Read More