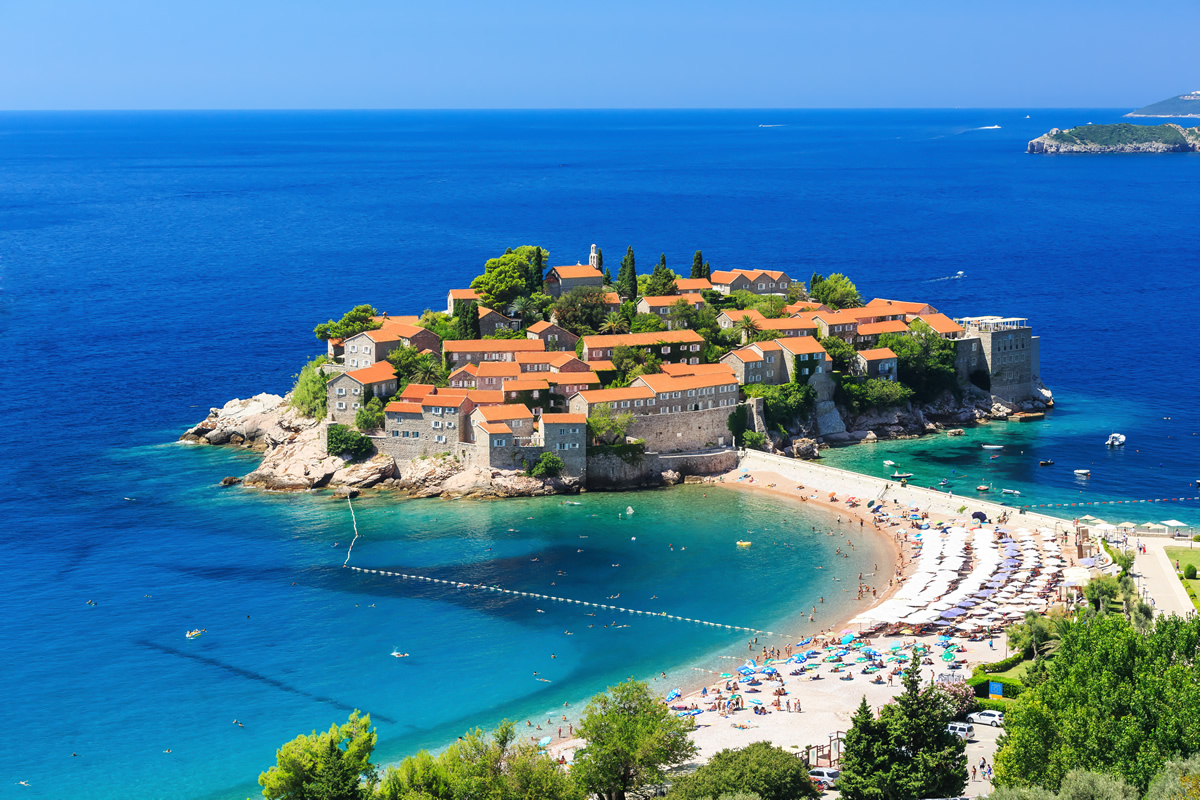 Sea salt, the smell of mountain chalets, the eternal snows, mimosa, stone steps in old towns, oleanders, the smell of homemade bread… Montenegro is unforgettable, individual, exceptional.
Montenegro is a destination that is soaring, with plenty of assets! It's one of the smallest countries of the Balkans, will nevertheless surprise visitors with its wide range of landscapes and breath-taking natural settings. Deep canyons, lakes and narrow passes, national parks, mountains with dizzying summits that look down directly into the Adriatic Sea and form a jagged coastline… everything is spectacular.
Stretching over 295 km of coastline including 72 km of beaches, it is home to some remarkably well-preserved medieval towns along Montenegro's Adriatic coast, which is considered one of the great "discoveries" of tourism in recent years.
Budva
Budva, the "party capital" of Montenegro, seen as the "Monte Carlo" of the Adriatic. At night, Budva is full of activities: it is a perfect place to sip cocktails, listen to live music or dance the night away.
Budva is 2,500 years old, which makes it one of the oldest settlements on the Adriatic coast. Like many other medieval walled cities, this entire town is encircled with fortifications and defensive stone walls. It has some of the most attractive beaches of south Adriatic, and the most pleasant climate in Montenegro. Further to the south are numerous small beaches and towns, a more high end part of Budva Riviera. Most famous is Sveti Stefan,  a small islet and today a 5-star hotel resort. This area, including Miločer resort is considered the most exclusive area of the Montenegrin coast.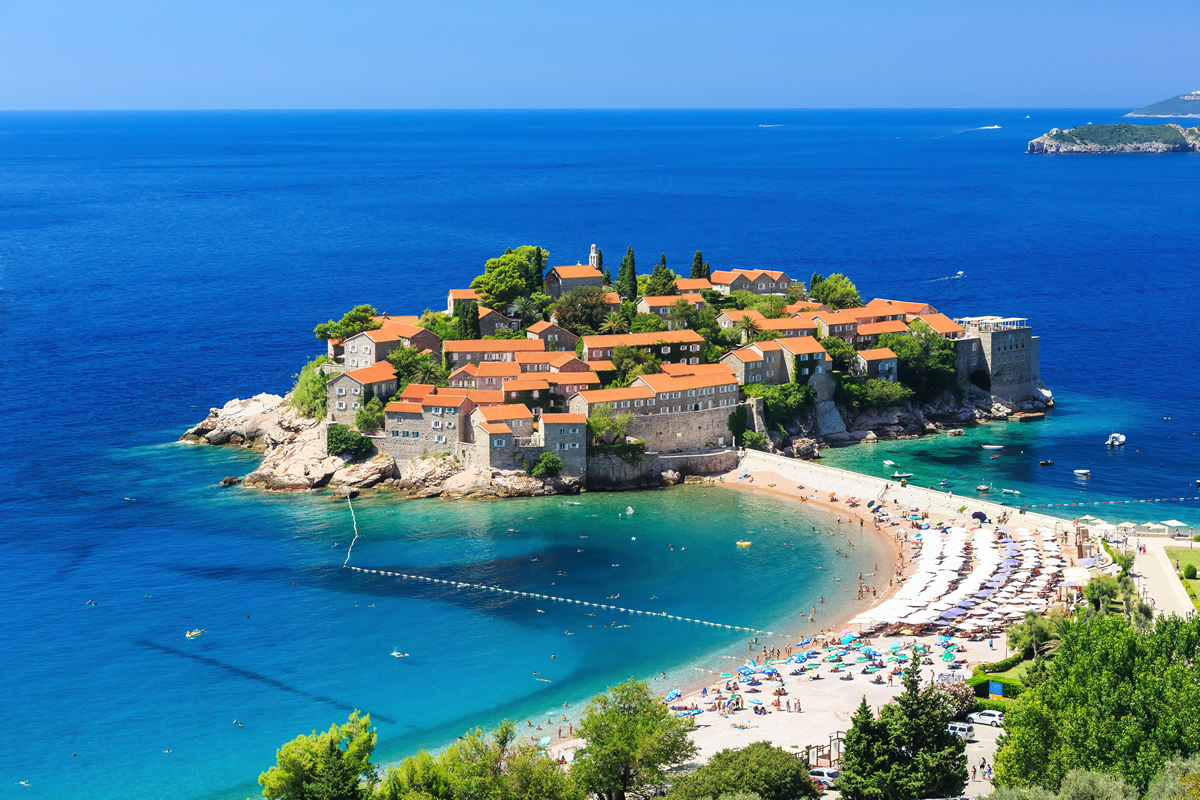 Kotor
Kotor is a fortified coastal town in Montenegro, located in a secluded part of the Gulf. 
Kotor Bay is the deepest natural fjord-like bay surrounded by scenery, that is spectacular and very photogenic. Get lost in the maze of winding old streets and squares, medieval old town with several Romanesque churches, including Kotor Cathedral. Don't miss the Maritime Museum, which explores local seafaring history. Worth visiting is also Sveti Đorđe, one of 2 tiny islands off the ancient town of Perast.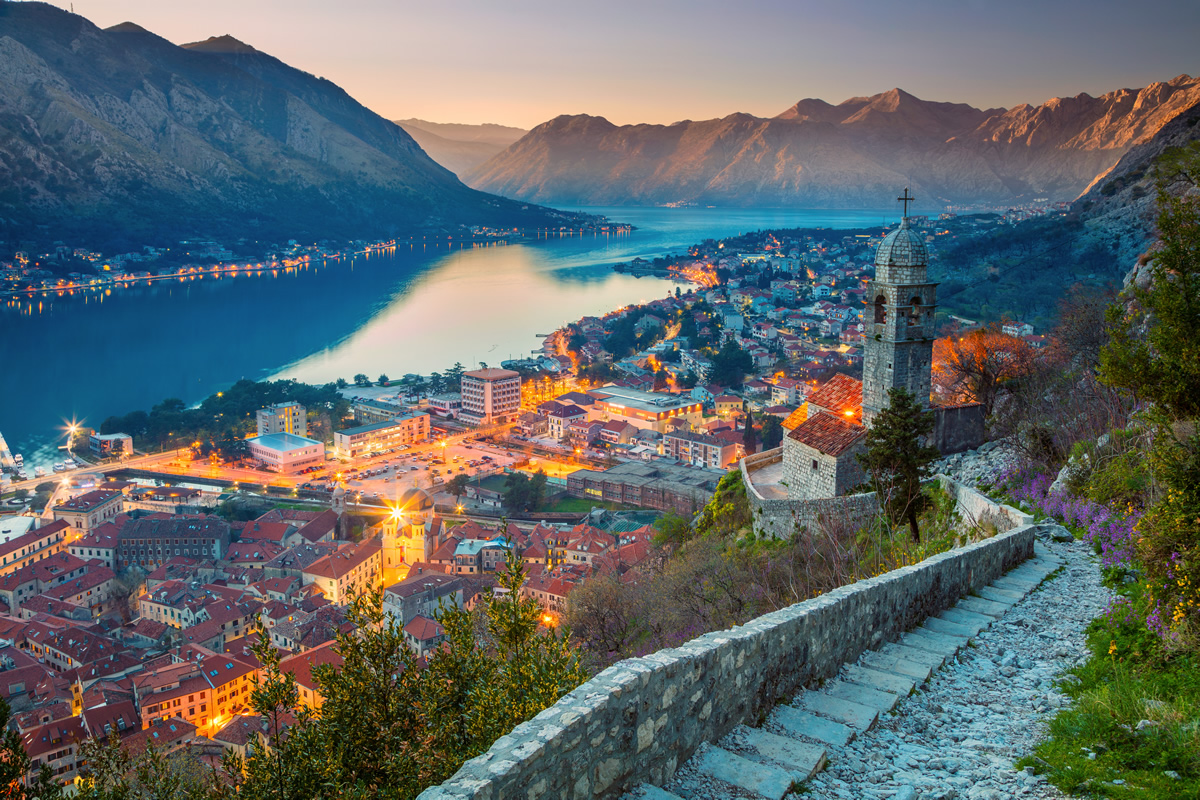 Durmitor Nature Park
Durmitor Nature Park, with its eighteen glacial lakes is listed as a UNESCO World Heritage Site. 
It includes the massif of Durmitor, the canyons of Tara, Sušica and Draga rivers and the higher part of the canyon plateau Komarnica, covering an area of 390 square kilometers.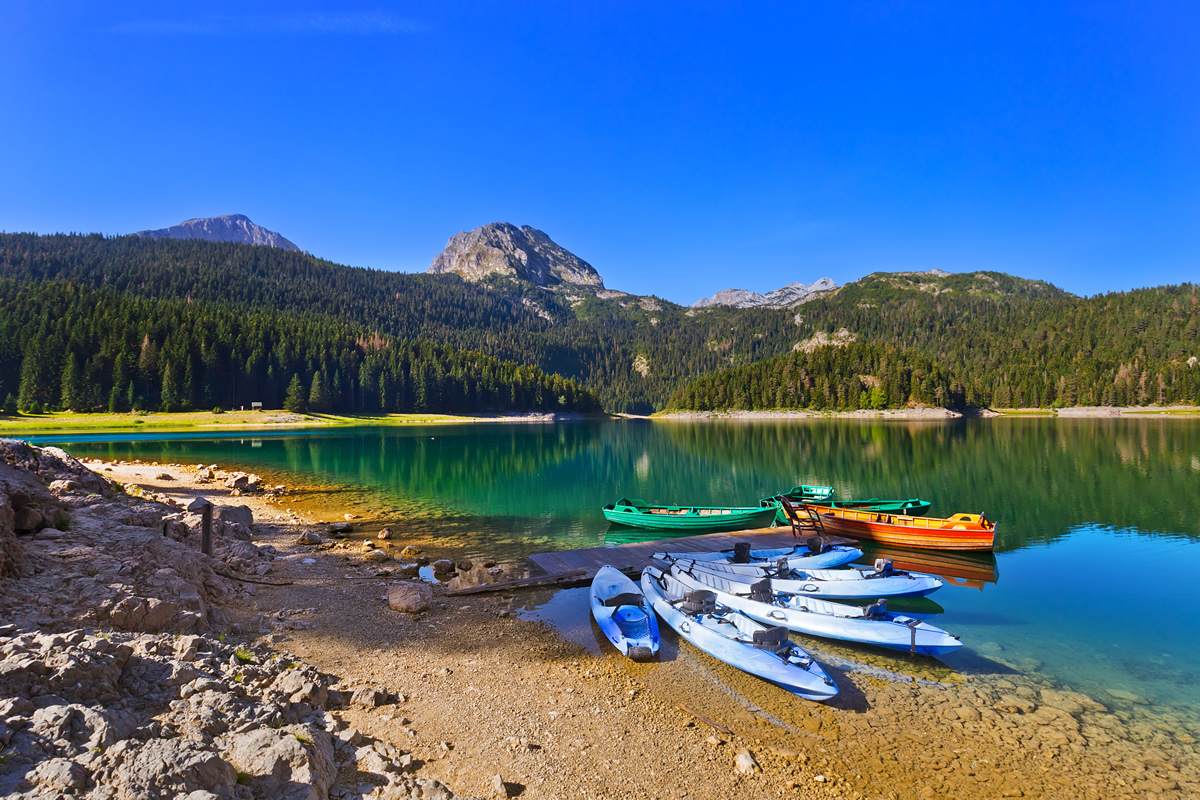 Skadar Lake National Park
Lake Skadar is the largest lake in the Balkans and home to 270 bird species, including some of the last pelicans in Europe.
It lies on the border of Albania and Montenegro and is a well-known hotspot of freshwater biodiversity. The Montenegrin section of the lake and surrounding land has been designated as a national park.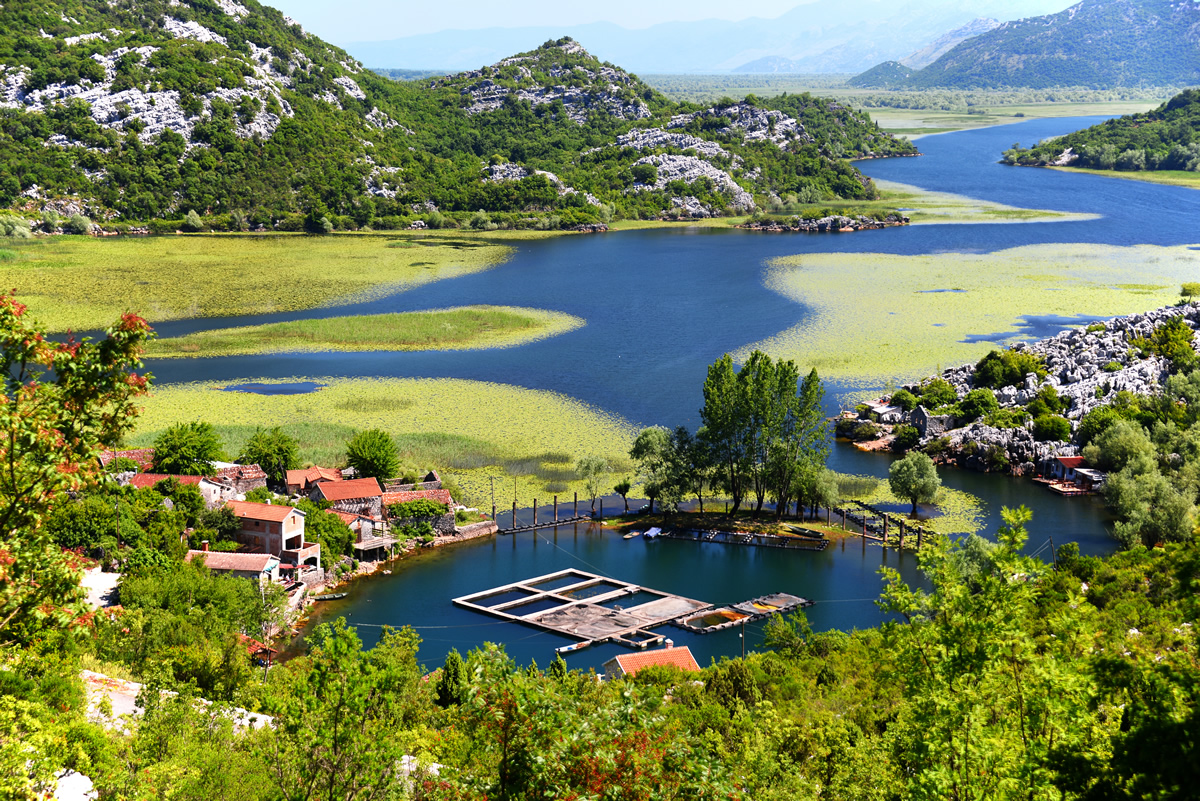 Send a request / Contact us
By submitting an inquiry, you agree to read and agree to the
General Terms and Conditions
and
Privacy Policy
.
GDPR Consent*
All details provided by you will be held by Kompas d.o.o and used in accordance with our Privacy Notice. By clicking 'SEND' you consent to Kompas d.o.o companies contacting you regarding the requested offer and information about our products and services.
I consent
I do not consent
Read More