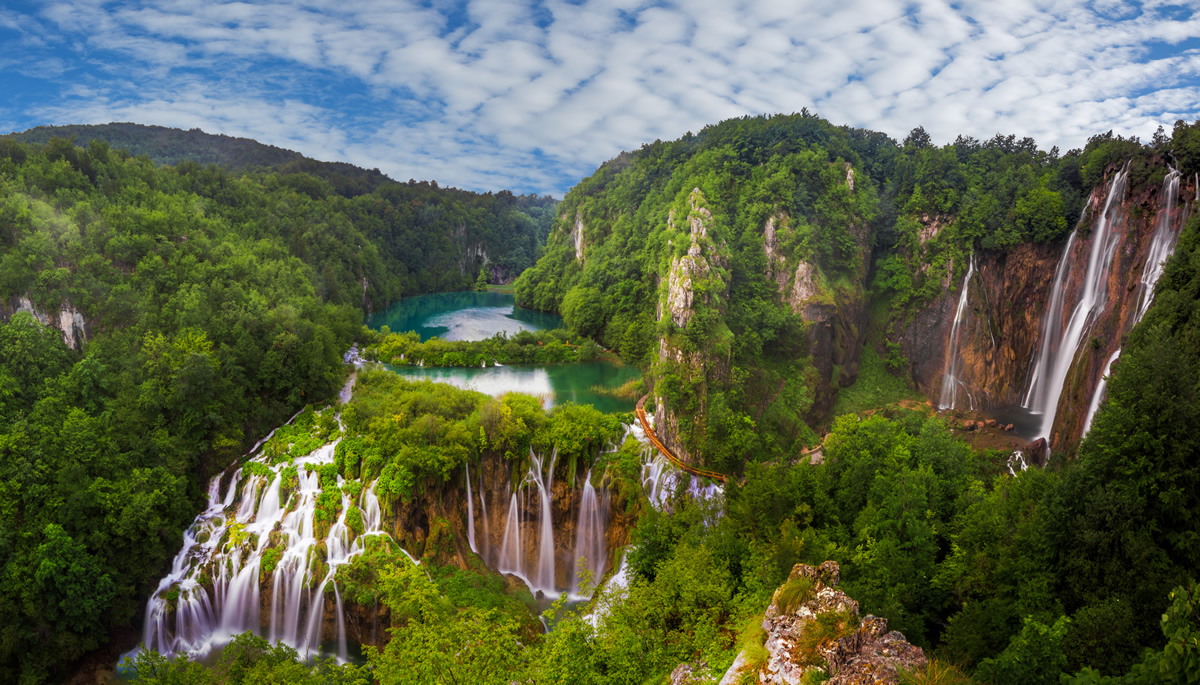 An untouched coastline of crystal clear water, over ten thousand islands and islets with countless beaches and hidden bays, among the most beautiful in Europe and the world, a rich cultural and historical UNESCO World Heritage Site, the breath-taking landscapes…
Croatia offers countless outdoor activities, allowing you to enjoy the magnificent countryside. The strings of islands along the jagged coastline provide a paradise for boating, swimming in the pure Adriatic Sea, kayaking and diving. And those who prefer to stay on land can relax by trekking in the beautiful parks of Risnjak and Paklenica, while climbing enthusiasts can enjoy the Paklenica National Park. You can also enjoy the pleasures of windsurfing in Brač, rafting on the Cetina, cycling or just lounging around in cafes and on terraces, quietly chatting and absorbing the delightful ambience. When you have had your fill of fresh air, you can try the delicious food and top quality ingredients: olive oil, truffles, seafood and smoked ham, not forgetting a glass of Prošek, a traditional sweet wine.
Zagreb
Zagreb, the capital of Croatia, ranks among the oldest cities in Central Europe and is situated on the slopes of Medvednica Hill to the north and the floodplain of the Sava River to the south. 
The city with a tradition of almost one thousand years lives a rich cultural life, with numerous theatres, concert halls, museums and art galleries and will satisfy any cultural and art enthusiast. It is also a big centre of congress tourism, events, and trade fairs not only in Croatia but also in this part of Europe.
Zagreb is made for strolling, a city of a million inhabitants offers pleasant walks in a city full of romantic cobblestone streets, parks and pedestrian zones. City's vibrant street life is best enjoyed by visiting one of  many charming cafes. You can make stops in numerous shops, boutiques and shops on the way. Events in Zagreb bring music, markets and food stalls to the squares and parks all year round.
The historical part of the city to the north of Ban Jelačić Square is definitely a tourist hot-spot, it is composed of the Gornji Grad and Kaptol, a medieval urban complex of churches, palaces, museums, galleries and government buildings.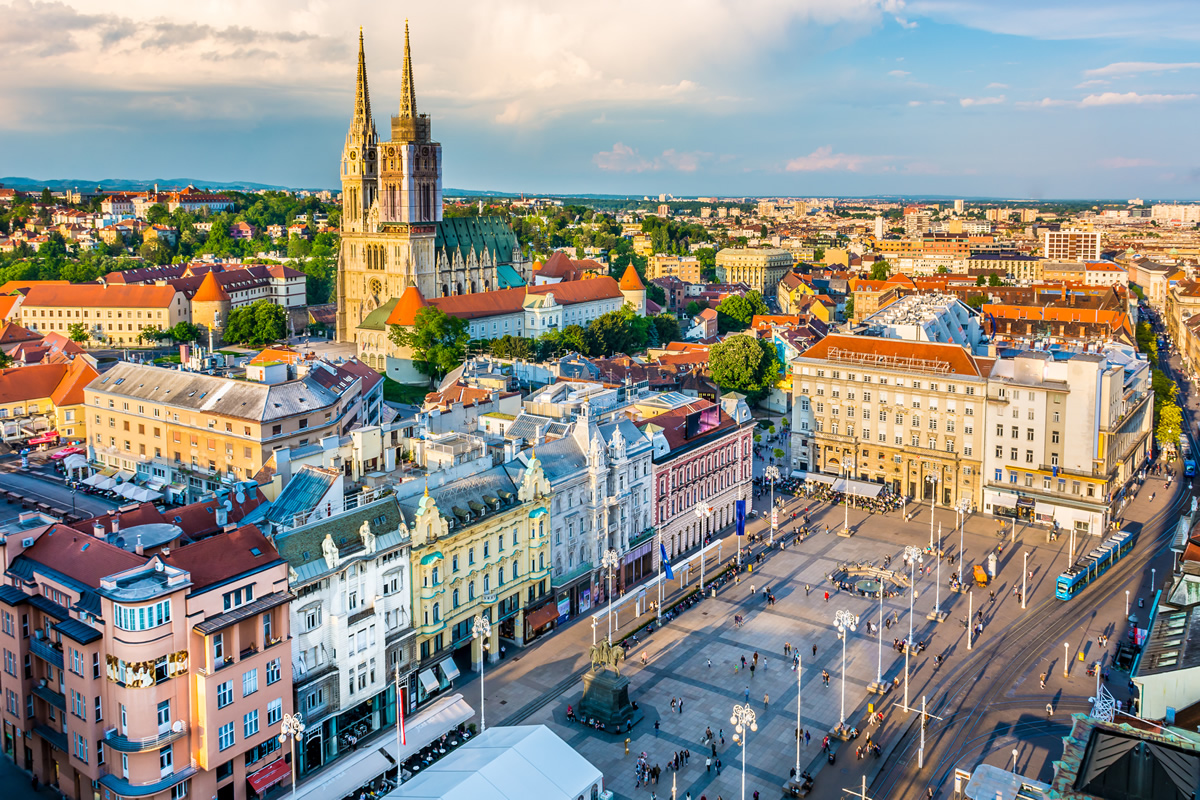 Split
Split is Croatia's second-largest city. It lies on the eastern shore of the Adriatic Sea and is spread over a central peninsula and its surroundings.
In addition to Roman ruins and medieval churches, Byzantines, Croatian kings, Venetians, Austrians and Italians planted their flag on this city and left their mark. It's a popular tourist destination, most famous for Diocletian's Palace, a World Heritage Site. Just outside the Palace's walls is Split's seaside promenade, Riva, a prime people-watching spot. Medieval Split is definitely worth visiting and just a walk away from the palace. Climb up the narrow streets up to Marjan hill for an amazing view over the city. The sea water around Split is clear and sparkling, inviting you to visit it's beautiful beaches, spread several kilometres east and west of town. Film, music, theatre, festivals, make Split interesting also for culture enthusiasts throughout the year. Whether it's for culture, beaches, cuisine… there are so many things to do, including day trips, world-class nightlife and restaurants that it's impossible to be bored.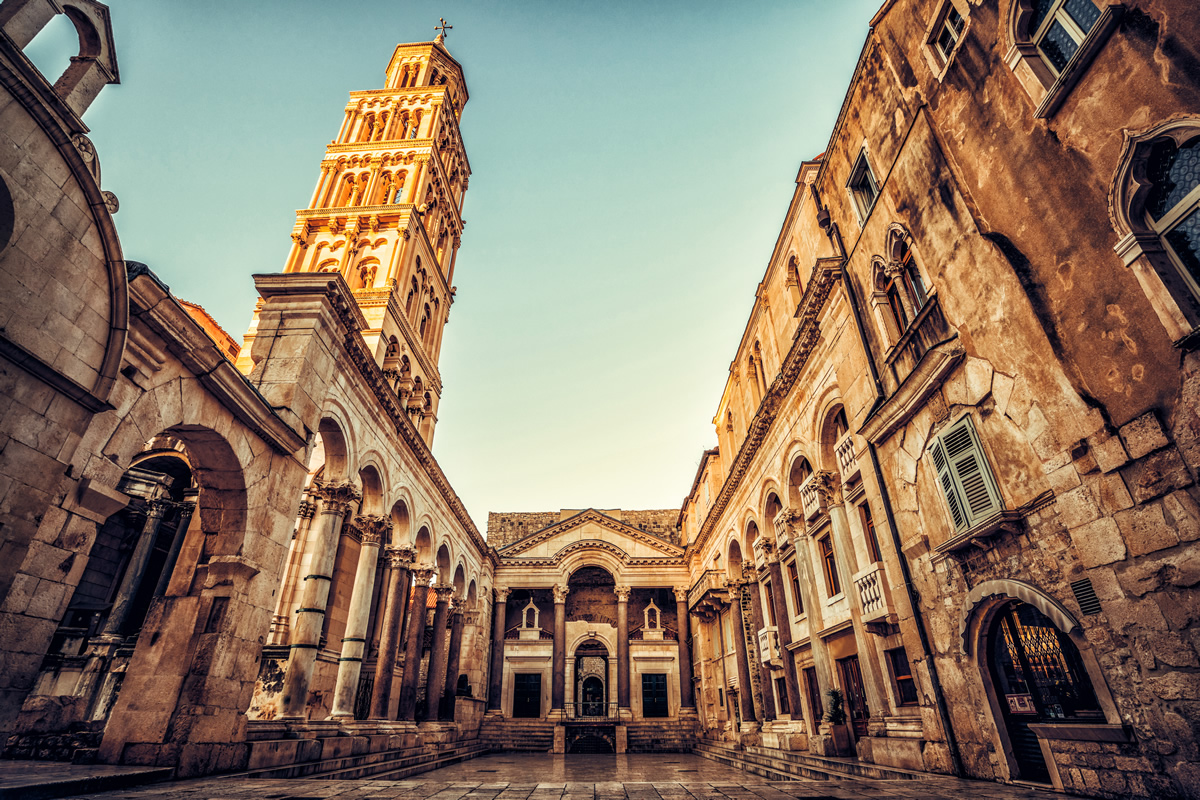 Plitvice
With a chain of 16 terraced lakes (12 upper and 4 lower lakes), spectacular waterfalls and a limestone canyon, Plitvice Lakes National Park is a world famous 300 km2 forest reserve in central Croatia.
The lakes have been internationally recognised and on the UNESCO World Heritage List since 1979. Wooden walkways and hiking trails, around and across the water put visitors right in the middle of this picturesque landscape, making them one with nature. The park is primarily covered in forest vegetation, with smaller areas under grasslands and is beautiful in every season.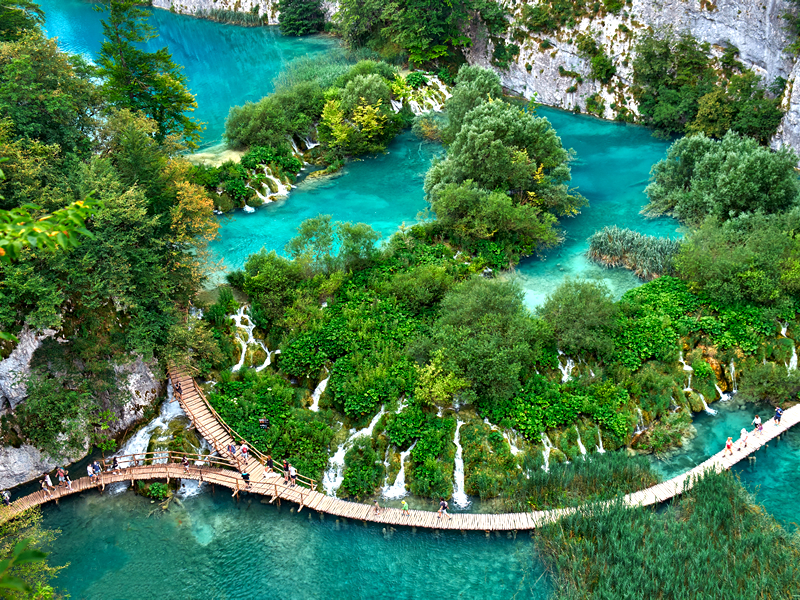 Dubrovnik
Dubrovnik is one of the world's most magnificent walled cities, located in southern Croatia and overlooking the Adriatic sea. 
It's mostly famous for its distinctive Old Town and massive stone walls from the 16th century. Its buildings range from baroque St. Blaise Church and Renaissance Sponza Palace to Gothic Rector's Palace. The beautiful pedestrianized Stradun is paved with limestone and lined with shops and restaurants. Beyond its walls, wine bars, seafood restaurants and luxury hotels invite visitors from all over the world. For a better view, climb up and walk around the spectacular city walls. Even better, take the cable car up to Mt Srđ for a great panoramic photo opportunity and then visit the nearby beach to enjoy a good swim in the azure sea.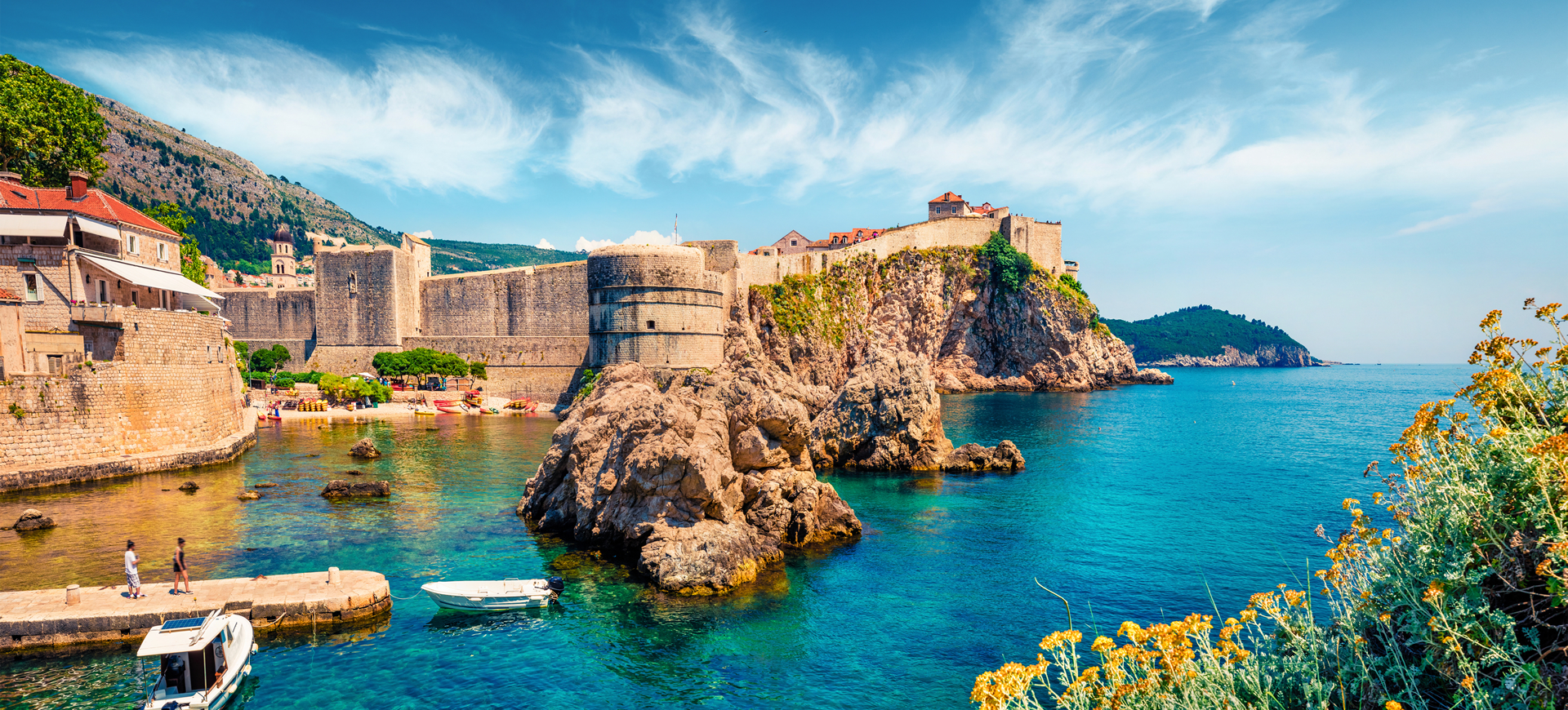 Send a request / Contact us
By submitting an inquiry, you agree to read and agree to the
General Terms and Conditions
and
Privacy Policy
.
GDPR Consent*
All details provided by you will be held by Kompas d.o.o and used in accordance with our Privacy Notice. By clicking 'SEND' you consent to Kompas d.o.o companies contacting you regarding the requested offer and information about our products and services.
I consent
I do not consent
Read More