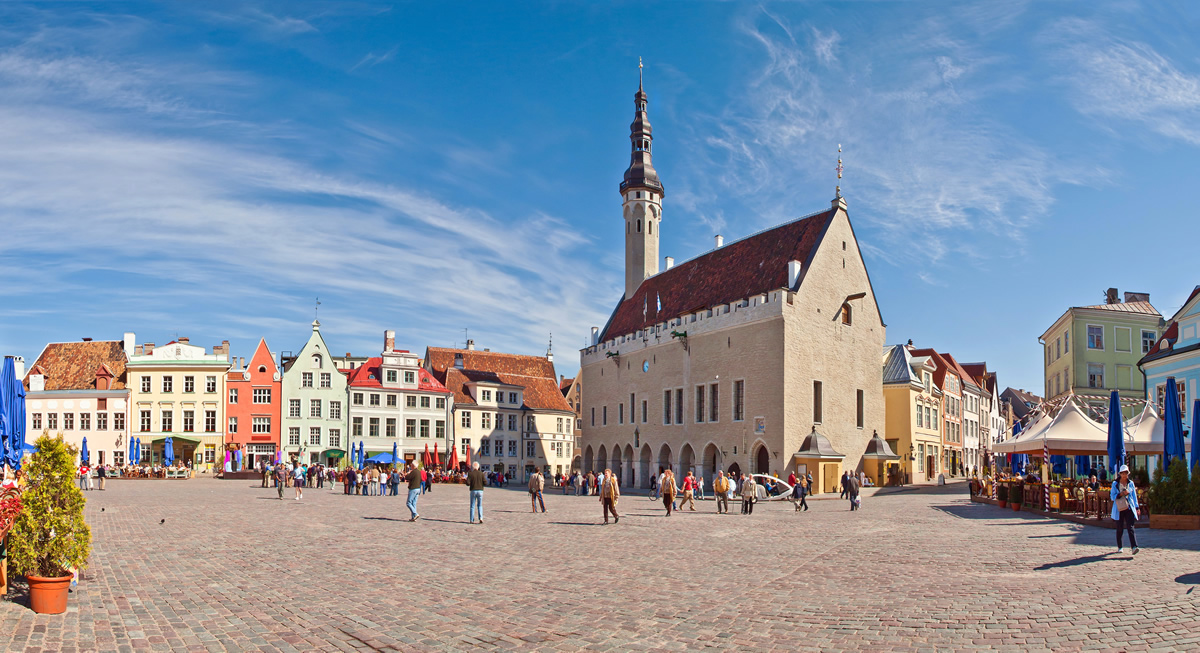 Estonia, Latvia and Lithuania. Discover the centuries-old folk culture, strong national pride, and the refreshing air of the Baltic Coast.
The Baltic States are three countries of Europe, with a long history and diverse culture. Despite their similarities in history, politics and geography, their culture and languages are neither mutually intelligible with each other nor with any other foreign language. Discover the rich cultures, marvel the forests and lakes that cover endless stretches of countryside and admire the art nouveau architecture, Gothic, Renaissance, Baroque and classical buildings in the region's proud capitals.
Estonia
Estonia is a country with more than 1,500 islands, diverse terrain, old-growth forest and many lakes.
Estonia is known for its castles, churches and hilltop fortresses. The capital, Tallinn, is known for its preserved and Unesco-protected  Old Town, museums and the 314m-high Tallinn TV Tower. Estonia's tranquil and unspoiled Baltic islands provide a splendid getaway to nature, which Estonians have a special love for. Putting aside nature and history, Estonia also has an efficient, secure and transparent digital ecosystem and high-tech environment. Beside Tallinn Old Town, one of the best preserved Hanseatic town centres in the world, most famous sites and attractions are the Estonian Open-air Museum, which is a life-sized reconstruction of an 18th-century rural/fishing village and AHHAA Science Centre.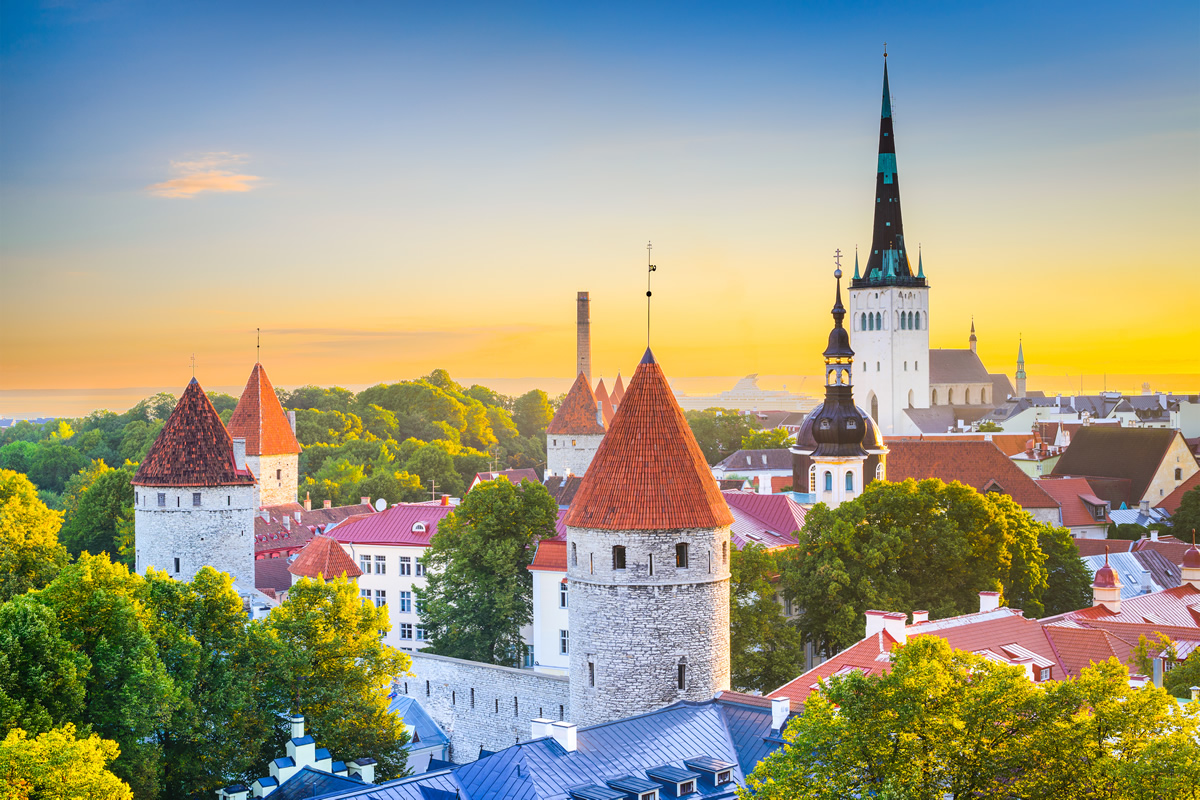 Latvia
Latvia's landscape is marked by wide beaches and dense forests.
Riga, its capital, boasts with a truly lovely old quarter, full of magnificent wooden and art nouveau architecture, winding cobblestoned lanes, numerous steeples and a vast Central Market. The old town's World Heritage listing is threatened by many modernist buildings, vibrant nightlife and a strong economic impulse, a problem known in most modern, metropolitan cities. To experience local crafts, food and music, visit the Latvian Ethnographic Open-Air Museum.
Worth visiting is Liepaja with its former secret military town of Karosta and a magnificent beach. Kuldiga, known for Europe`s widest waterfall and Cesis with its medieval castle ruins are also popular tourist spots. The wild beauty of Latvia's beautiful sea coast, with white sandy beaches attracts many visitors. Forests cover approximately a half of Latvia's territory and offer many nature trails and nature parks to explore.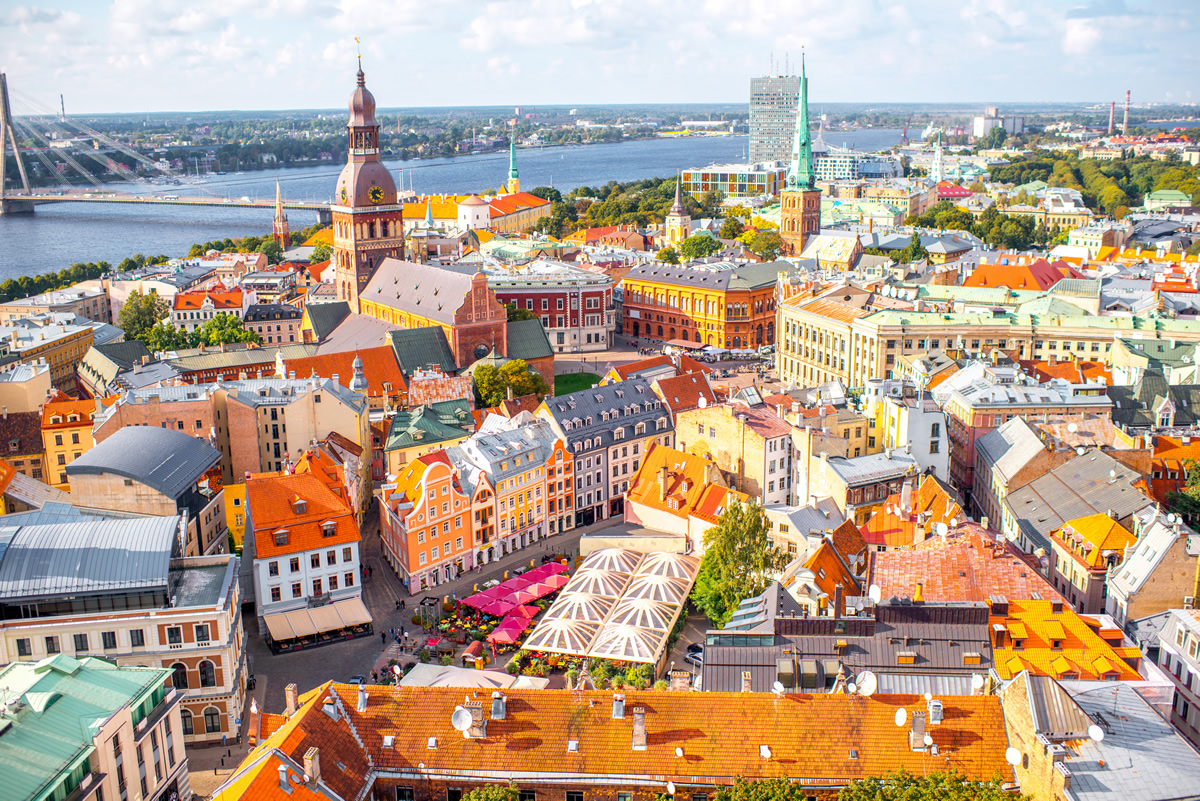 Lithuania
Lithuania's historic heritage is unique and justly proud of its treasures of folklore.
The country's capital, Vilnius, is a small but pleasant city with a UNESCO listed historic centre. It boasts with a mixture of gothic, renaissance, baroque and neoclassical buildings. With numerous churches, the famous Gediminas Tower, the Cathedral Square, the Royal Palace, the Presidential Palace and many other monuments and museums, you won't run out of things to see.
Now a World Heritage Site, the archeologic site of Kernavė, long ago a medieval capital, is one of the bet known attractions in Lithuania.
For castle lovers, visit the Trakai Island Castle in Trakai, that was one of the main strongholds in the prime days of the Grand Duchy of Lithuani. Kaunas Castle in Kaunas, the second largest Lithuanian city is even older, but only a fourth of the original building remains.
The popular seaside resort of Palanga gets crowded in summer and has some great beaches and beautiful sand dunes overgrown with pine forest. Explore port cities, fishermen villages and towns while getting to know country's legends and tales. Popular and classy spa resort town of Druskininkai, located in the very south is surrounded by largest pine forest in the country. Dense forests, hills, beautiful blue lakes and rivers, like the forested Aukštaitija National Park are home to elk, deer and wild boar. It's a great place for sports activities.
A popular pilgrimage site, the Hill of Crosses is famous for over a 100.000 crosses – they've kept appearing ever since the 19th century.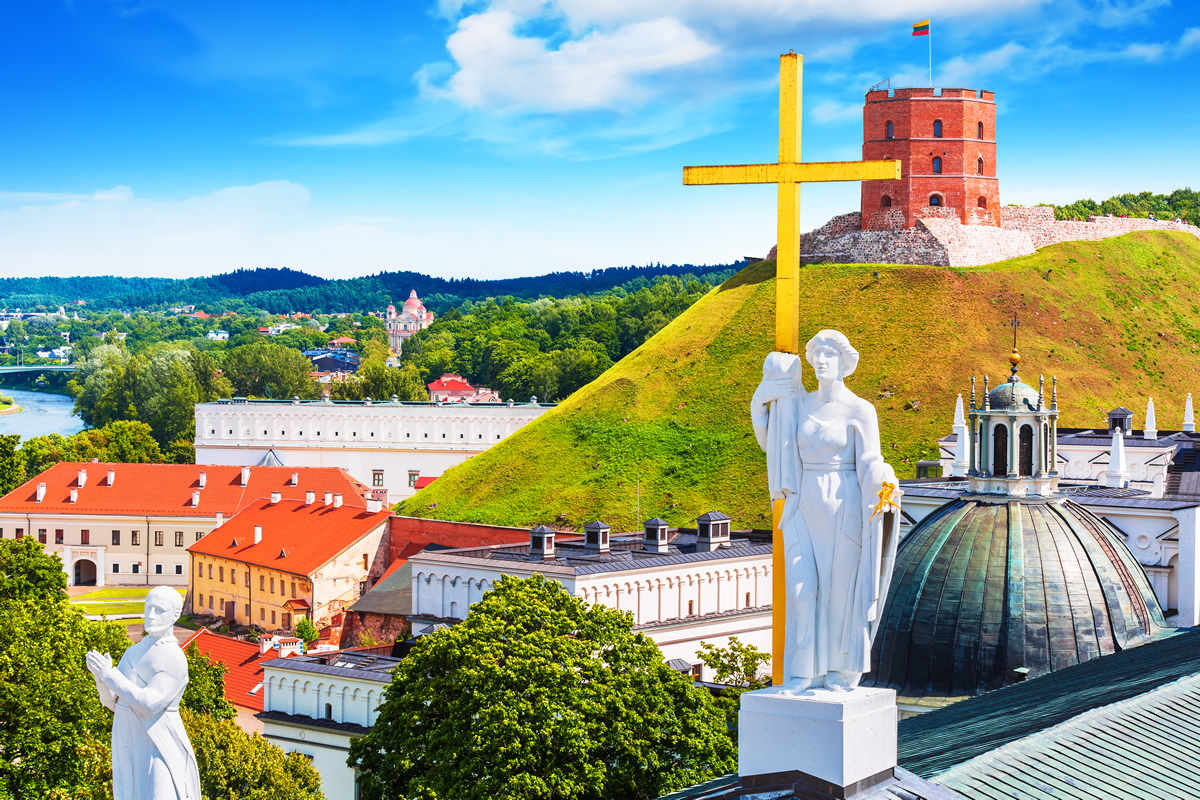 Send a request / Contact us
By submitting an inquiry, you agree to read and agree to the
General Terms and Conditions
and
Privacy Policy
.
GDPR Consent*
All details provided by you will be held by Kompas d.o.o and used in accordance with our Privacy Notice. By clicking 'SEND' you consent to Kompas d.o.o companies contacting you regarding the requested offer and information about our products and services.
I consent
I do not consent
Read More